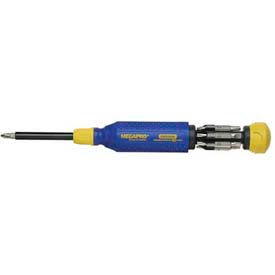 Multi-Bit Screw Drivers
Multi-Bit Screw Drivers Are Essential For Computer Repair, Mechanical Work, Jewelry Repair and more.

Multi-Bit screw drivers feature interchangeable bits for versatility and function during any construction or repair job. Multi-bit screwdrivers are available in a variety of sizes, styles and bit options. Additional specifications vary per model.