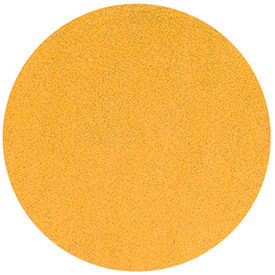 Hook and Loop Discs - 6" or more
Hook and Loop Discs - 6" or more are Designed for Cleaning, Blending, Deburring, Rust Removal, and more.

Hook and Loop Discs remove paint and rust from metal surfaces and welds in addition to other application functions. Units have a conformable, non-woven material designed to remove coatings without gouging, undercutting, or damaging the base material, especially on hard surfaces. The open-web material runs cool, keeping the abrasives actively cutting for consistent results over the life of the product. Load resistance keeps the abrasive minerals cutting at high performance by limiting clogging of the fibers. Materials types include Aluminum Oxide and Aluminum Oxide w/Ceramic Grinding Aid. Additional specifications vary per model.