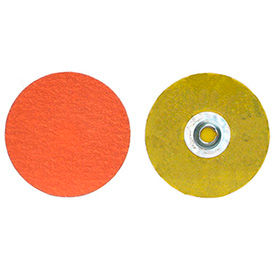 Quick Change Discs - 3"
Quick Change Discs - 3" Allow Ergonomic Blending, Deburring, and Finishing For Automotive, Fabrication, Manufacturing, and Other Related Applications.

Quick Change Discs - 3" provide more surface area than wire brushes. The quick attachment and removal feature allows for fast and easy disc change-out when performing multi-step finishing processes. The industrial abrasives are a unique surface conditioning product with abrasives incorporated into non-woven nylon or other synthetic fibers. The open-web material provides optimum performance by limiting clogging of the fibers. Material types include Aluminum Oxide, Ceramic Grain, and more. Additional specifications vary per model.