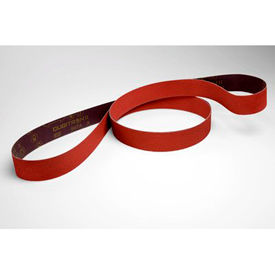 Sanding Belts - Band File Belts
Sanding Belts - Band File Belts Are Designed For Polishing Applications Including Construction, Commercial, and Industrial.

Sanding belts –band file belts accommodate deburring, blending, and general sanding for wood and metal applications. Resin-bonded abrasive grains provide heat and pressure resistance. Belts should not be wet when operated. Bright color finish on select units allows high visibility. Units are made of high quality materials for lasting durability. Available material types are Alumina Zirconia, Aluminum Oxide, Ceramic, and more. Belt length ranges from 9-1/2" to 60". Additional specifications vary per model.