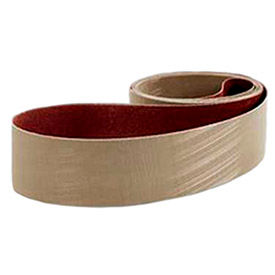 Sanding Belts – Aluminum Oxide -Extra Fine
Sanding Belts - Extra Fine Aluminum Oxide Are Designed For Applications Including Construction, Carpentry, and Metalwork.

Sanding belts - extra fine aluminum oxide support robust deburring and blending procedures. Micro-replication technology produces pyramids of abrasive minerals for a consistent cut and finish. Abrasive is coated on a rayon backing for optimal durability under heat and pressure. Units fit most industrial belt sanders. Grades range from Extra to Super Fine. Additional specifications vary per model.