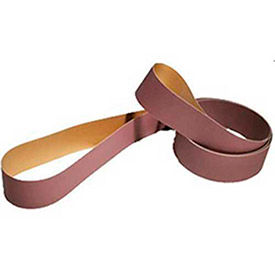 Sanding Belts – Aluminum Oxide - Super & Ultra
Sanding Belts - Super Fine and Ultra Fine Aluminum Oxide Accommodate Applications in Carpentry, Metalwork, and Other Construction Industries.

Sanding belts - super fine and ultra fine aluminum oxide are designed for dense materials such as metal in need of superior sanding. Units fit most industrial belt sanders. High quality constructed materials offer lasting dependability. Belt length ranges from 12" to 168". Specifications vary per model.