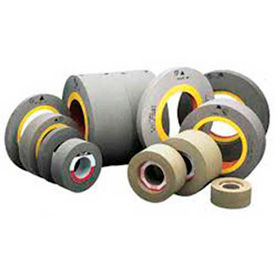 Centerless Grinding Wheels
Centerless Grinding Wheels



Centerless grinding produces very close tolerances on metal cylindrical forms/parts. Centerless grinding is a process where the workpiece is secured between two rotary grinding wheels rotating in the same direction but at different speeds. Centerless grinding is ideal for operations where many parts must be processed in a short amount of time.