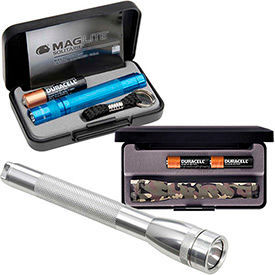 Incandescent Handheld Flashlights
Incandescent Handheld Flashlights Provide High Visibility Spot Lighting for a Variety of Professional and Domestic Lighting Applications.

These handheld flashlights are suitable for a wide range of operations in need of efficient illumination. Lightweight design allows easy portability and simple storing options. Select handheld work lights are brightly colored for high visibility that make them suitable for identifying fire exits. Additional specifications vary per model.