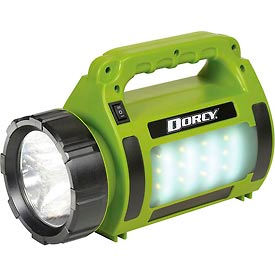 Lanterns & Spot Lights
Lanterns and Spotlights Provide Convenient and Mobile Lighting for Dark or Dimly Lit Indoor and Outdoor Environments.

These lanterns and spotlights provide a broad range of light for areas in need of illumination direction. Lightweight design allows easy portability and simple storing options. Some flashlight models are watertight and feature handheld and swivel capability. Select portable work lights are brightly colored for high visibility that make them suitable for identifying fire exits. Specifications vary per model.