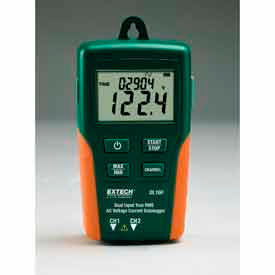 Voltage Detectors & Testers
Voltage Detectors and Testers Support Multiple Electrical Tool Testing and Measurement Applications.

These detectors and testers are precision made for long lasting durability and dependability. Various devices designed for accurate and versatile electrical testing and measurement applications. Include Voltage Detectors, Dual Voltage Detectors, Wireless Circuit Identifier, Non-Contact, Non-Contact w/IR Thermometer, Multifunction, AC Voltage/Current Datalogger and more.