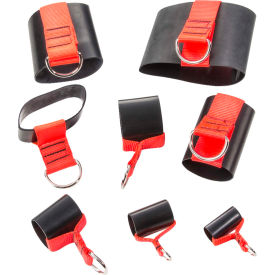 Tether Kits & Accessories
Tether Kits And Accessories Are Used For Applications Including Construction, Maintenance, DIY, And More.

Tether kits and accessories are made of high quality materials for long lasting durability and dependability. Kits and accessories provide ergonomic tool access, organization, and storage. Belt loop attachment allows harness stability for user protection. Various rating loads accommodate multiple tools for application versatility. Package quantities range from 1 to 240. Dimensions vary per model.