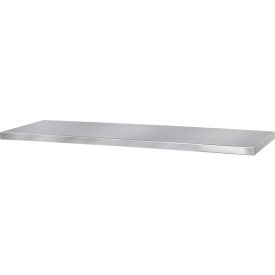 Stainless Steel Cabinet Work Surfaces
Cabinet Accessories & Add-Ons Support Roller Cabinets for Automotive Garages, Assembly Lines, Manufacturing Plants, and more.

These accessories and add-ons provide a convenient cabinet work surface for environments requiring adjustability and versatility. The stainless steel construction provides strength and corrosion resistance for various working applications and conditions. Optional pre-drilled holes are available for easy mounting and installation. Dimensions vary per model.