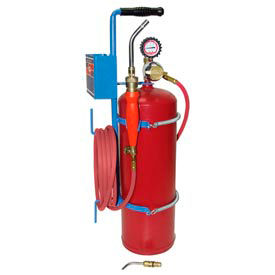 Uniweld® Air/Acetylene Kits
Uniweld® Soft Flame Kits have always been the "Old Reliable" flametool for plumbers, producing a precise 2700° F target heat. An excellent tool for soldering copper tubing.

Twister® Kits are self-igniting kits that feature swirl combustion to produce a high energy efficient flame. Flame remains stable even in windy conditions.

Thruster® Kits feature an adjustable flame tip and a fuel conserving handle. Great for plumbing or repair work in tight work areas.