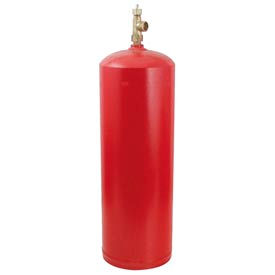 Gas Cylinders & Tanks
Gas Cylinders Allow Safe Storage And Transport Of Specified Gases.

Gas Cylinders are available in a variety of finishes to allow color-coded identification of contents. Organize contents at the warehouse to hold acetylene, nitrogen, oxygen, and other suitable gazes. All tanks are shipped empty. Cu. Ft. capacity, dimensions and additional specifications vary per model.