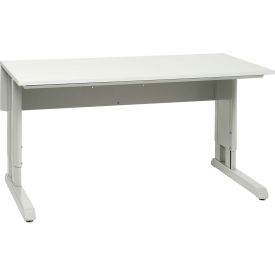 Treston Laboratory Workstations
Treston Laboratory Workstations Are Suitable For Laboratories, Workshops, and more.

Treston laboratory workstations provide a base workstation desk that can attach to compatible accessories to create a multifunctional workstation. Most models are height adjustable. Select models are suitable with M72 single or double bay upright modules and accessories. Available constructions are ESD Laminate Safety Edge and Laminate Square Edge. Weight capacity limit range is from 1,100 – 2,000 lbs. depending on the model. Dimensions, Limited Warranty, and additional specifications vary per model.