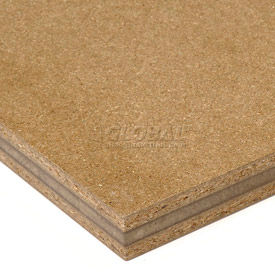 Shop Top Workbench Tops
Shop Top Work Bench Tops Protect Against Static Build-Up.

Shop Top Work Bench Tops are chip, dent, and warp resistant. Both sides are covered with a 3/8" thick, high grade hardboard. The core is constructed of a 62 lb. density particleboard banded with clear lumber, which is then sanded smooth and sealed. Available in 1-1/2", 1-3/4", or 2-1/4" thicknesses. Available edges are Safety or Square. Other dimensions vary.