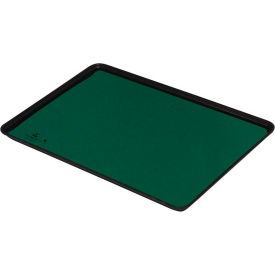 Anti-Static Tray Liners
Anti-Static Tray Liners Are Suitable For Assembly Operations In Need of Static Protection.

Anti-static tray liners prevent static charge from conductors that placed on the surface. Select models are suitable for iron, flux, and other chemicals. Available Types are Tray Layer, Dissipative 2-Layer Clean Pack Tray Liner, and more. Available Colors are Black, Blue, Dark Blue, Gray, and Green. Durable rubber and vinyl construction provides lasting durability. Available Thicknesses are 0.06", 0.08" and 0.125". Dimensions and additional specifications vary per model.