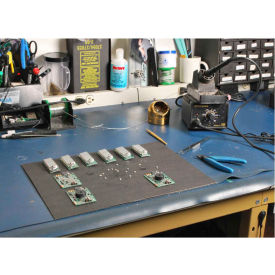 Disposable ESD Fiberboard
Disposable ESD Fiberboard Is Designed For Workspaces In Need of Workspace Surface and Current Protection.

Disposable ESD fiberboard features conductive material to protect work surfaces. Units feature recyclable material that allows for disposal in standard paper recycling bins. Durable fiberboard provides lasting durability. Available Types are Disposable ESD Mat. Available Colors are Black, Blue, Dark Blue, and more. Dimensions and additional specifications vary per model.