REACHING CUSTOMERS AROUND THE WORLD


Our Global Industrial International Sales Department can now service customers throughout the world with our new export service. We offer worldwide delivery, compliance handling, and award-winning customer support.
Worldwide Delivery At Competitive Rates
We can use your carriers or ours to deliver worldwide to most regions* for both small parcel and LTL shipments - quickly and easily.
Award-Winning Customer Service
Our international sales advisors are trained to answer your questions and help you with your orders every step of the way.
Compliance Support
We provide all required export documentation to get your products quickly and smoothly to your final destination.
*Excluding regions prohibited by export administrations regulations
For over 70 years, Global Industrial has been an industry leader providing high quality private label and brand name industrial equipment and supplies to a broad range of businesses in North America and beyond. We carry over 1.7 million products – with top tier name brands and our award-winning Global Industrial branded products – to serve all of your MRO needs. With 21 categories including material handling, storage, HVAC, plumbing, electrical, office furniture, supplies, and more – we have everything you need to run your business.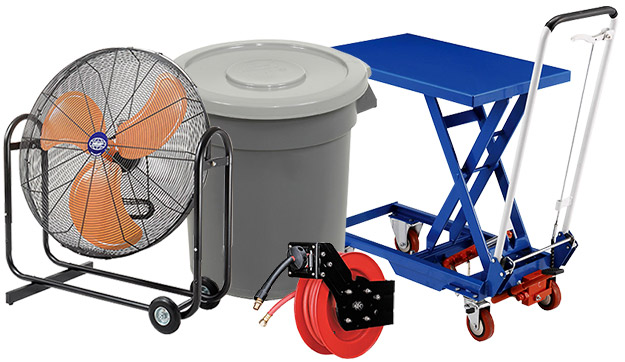 1.888.277.6995**
**Toll-Free throughout North America and Latin America. For all other regions, please call collect (678) 969-6970.
Monday - Friday, 8:30AM - 6:00PM EST. Se habla espanol.
Excluding New Year's Day, Memorial Day, Independence Day, Labor Day, Thanksgiving Day, day after Thanksgiving, and Christmas Day.
Contact Our International Sales Department
All export orders are subject to the Export Terms and Conditions.