As offices consider hybrid work, can warehouses operate remotely too?
Driven by the proliferation of RFID tags and, in the future, blockchain, warehouses may not need as many people physically present in the facility anymore, even if the warehouses do not become fully autonomous.
Supply chain and operations managers can gather data and insights, often in real time, about a warehouse even if they're not at the site. And advancing technology may allow some ground operations within the warehouse or at the loading dock to work remotely, too.
Warehouse insights can be gleaned from afar
It's not unusual for some warehouses to already be remote, especially if back office functions of the company managing the warehouse aren't in the building.
The most digitally mature warehouses already have "pretty sophisticated transportation management systems," said Peter Bolstorff, executive vice president at the Association for Supply Chain Management.
Operating and monitoring those systems has traditionally been done from the warehouse, but that's not always the case anymore. "Do you have to be in the building? No, you don't have to be," he said.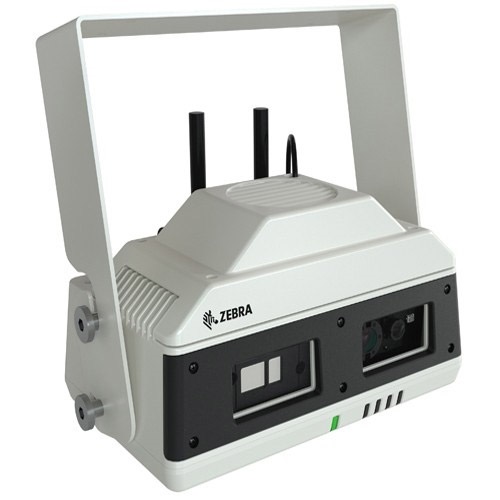 For most tech savvy organizations, a centralized IT staff has remote visibility into assets, and can access, diagnose and fix things like computers scanners and printers.
This remote control, view and assessment can go beyond basic equipment. Zebra Technologies' SmartPack Trailer combines video and 3D sensing with analytics to gather information about trailers being loaded or unloaded at a dock.
"By doing so, companies can optimize tasks in real-time, compile a complete record of every shipment, and gain insights for process improvement" and access all that information from afar, Mark Wheeler, director of supply chain solutions at Zebra Technologies, wrote in an email.
Forklift operations go remote
When Phantom Auto launched in 2018, the company focused on autonomous vehicles but shifted to warehouse operations when it realized technology was not yet ready for prime time.
Autonomous forklifts and vehicles can "work well in a controlled sandbox pilot environment, but then when you get into a live warehouse and have other people and stuff on the ground, it's much more difficult," said Elliot Katz, co-founder and chief business officer of Phantom Auto.
That's where a remote operator working with a forklift, yard truck or monitoring multiple vehicles comes in. Phantom Auto's technology allows a person to help a stuck vehicle when it encounters an "edge case," something the algorithm can't account for.
Phantom Auto's warehouse customers generally fall into two buckets. In the first, one person remotely operates one forklift or vehicle — as if they were driving the vehicle, just not sitting in the driver's seat. In the second, one person monitors a batch of autonomous forklifts or vehicles. In this scenario, the operator can help with those edge cases and get the device back to a position where it can run itself again.
The vehicles all have real time video and two-way audio so that the human monitoring the device can communicate with people in the warehouse, and vice versa. If a worker on the floor shouts "hey look out" to the forklift, the remote driver will hear it.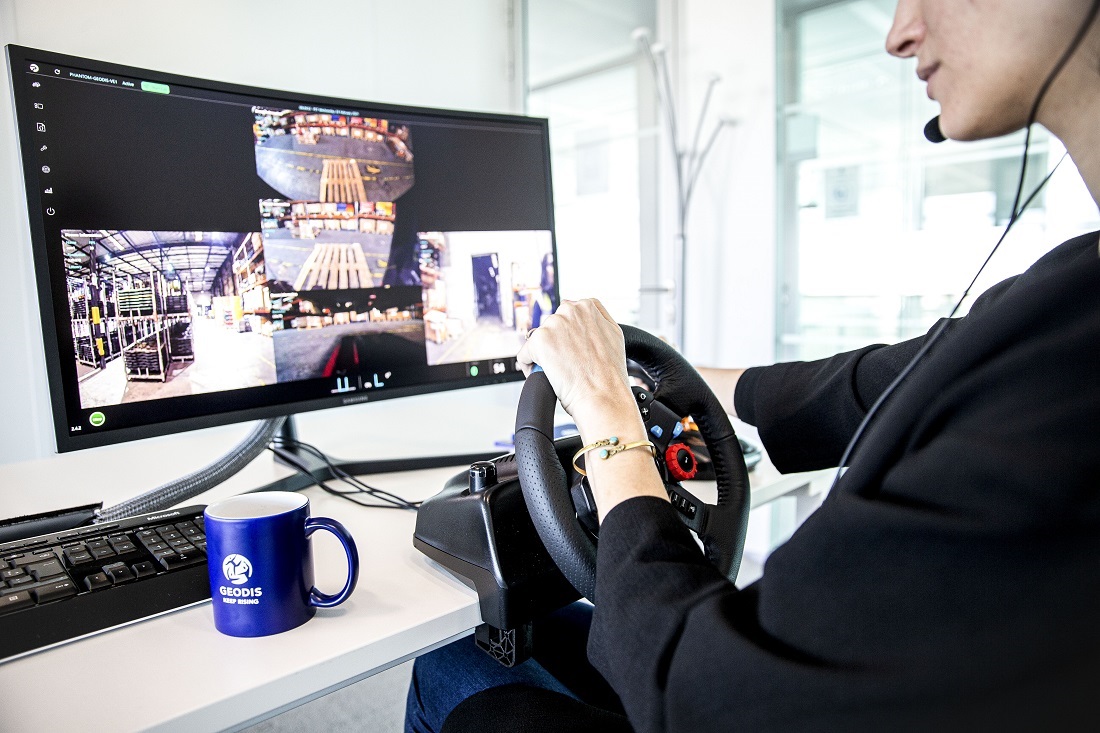 Katz said clients like the remote option because of the safety benefits, and not just related to keeping people apart during the pandemic. The Occupational Safety and Health Administration estimates that forklifts are involved in 85 deaths a year, and 34,900 accidents a year that result in serious injury. Moving operators out of vehicles can cut down on these numbers and reduce workers' compensation claims.
It also opens forklift and warehouse operations jobs to people who traditionally haven't been part of this workforce, including the disabled. "These jobs are more accessible to all types of people in any region," Katz said, which brings more people into warehouses as "digital drivers" and can help with labor shortages since workers aren't location dependent.
It also helps move labor to where it's needed within a company. For example, "you have a warehouse located in N.J. and suddenly there's overflow in N.J. You click a button and instantly you can have five drivers deal with the surge," he said.
An ongoing pandemic reassessment
The need to put as few people as possible on a warehouse floor and still maintain operations was a real wake up call for warehouse managers, one that is still ongoing, said Abram Walton, professor of management and director of innovation management and business analytics at the Florida Institute of Technology.
"It really helped highlight what was essential to keep freight moving and what could be done virtually," he said, adding that RFID chips and IoT devices have made this possible. He anticipates that supply chain managers will embrace blockchain technology in the future to accelerate both remote and autonomous technology growth.
But in order for remote operations in warehouses to work, companies need to be able to not just produce that real time information, but also have ways to process it. "The legacy systems are simply not accustomed to ingesting this level of real-time data about the process," wrote Wheeler.
Unless there's good, usable data, and analytics to process it, warehouses could stay stuck in their current processes, and be left behind in tapping a wider, more connected, and more remote talent pool.
This story was first published in our weekly newsletter, Supply Chain Dive: Operations. Sign up here.

This article was written by Jen A. Miller from Supply Chain Dive and was legally licensed through the Industry Dive publisher network. Please direct all licensing questions to [email protected].