HVAC: The four letters that make all the difference every summer
When it comes to your home or business, the need for high quality air is never out of season. And while the need for a comfortable climate is important year-round, summertime is when your HVAC system is taxed the most. To help our customers prepare ahead of time, we offer a comprehensive, one stop shop of the highest quality, cost-effective and premium HVAC equipment and accessories. Our wide range of HVAC parts enables our customers to create a continuum of safety, quality, and productivity in a variety of environments.
Any solution.
Any environment.
No matter the age, size or shape of a property, our assortment of HVAC supplies and solutions make conserving energy and reducing operating costs easier than ever. From manufacturing to hospitality, and everything in between, Global Industrial knows that partnership is the ultimate tool in optimizing operations and creating a better occupant experience for every customer. Because the conditions of any work environment affect everything from productivity to culture, the need for an HVAC system to work as expected cannot be overstated.
With one of our key focuses being the educational industry, we serve customers in facilities from k-12 and beyond. To ensure that students, teachers, and administrators experience a setting that is comfortable and productive, we sell the highest-grade ductwork and components that deliver energy optimization and the best indoor air quality. We also work with healthcare facilities, serving them with HVAC parts that help them optimize their operations and elevate the occupant and patient experience.
When it comes to commercial space, our adaptive solutions make all the difference. Our experience of working in this market has afforded us the ability to offer equipment that works in any size space and that can be installed quickly in order to work with tenant schedules, employee work shifts and retail hours of operation. With limited hours for HVAC installation and service, our inventory and product offering make it easier for maintenance directors and installers to work in ways and at times that are the least disruptive to commercial activity schedules.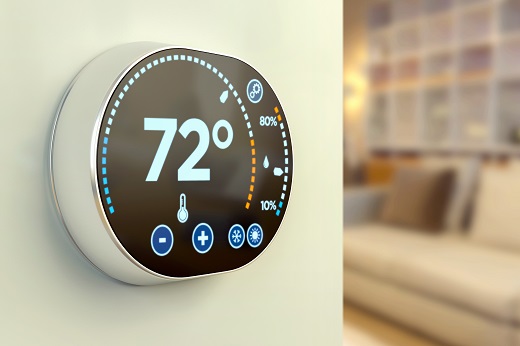 Summer won't wait for you to be ready.
Whether your facility is new or old, it's important to assess your space and understand what may be needed should something break. That is why you need a partner who has been selling HVAC equipment for a long time. When productivity is at stake and time is a factor, our portable equipment lets you optimize the climate in smaller spaces in the event that your system goes down. More than large coolers, we offer a variety of smaller parts such as air filters, ductwork, and HVAC controls.
Durable, reliable, and always in stock, our high-quality HVAC equipment is your solution for the summer. Learn more about how we ensure the climate in your space is just how you want it by connecting with one of our Global Industrial sales representatives at 888.645.0878 or contacting us here.
The information contained in this article is for informational, educational, and promotional purposes only and is based on information available as of the initial date of publication. It is the reader's responsibility to ensure compliance with all applicable laws, rules, codes and regulations. If there is any question or doubt in regard to any element contained in this article, please consult a licensed professional. Under no circumstances will Global Industrial® be liable for any loss or damage caused by your reliance on this article.