Winter Prep Tips to Keep a Business of Any Size Running Smoothly.
Did you know that over 70% of the US population lives and works in snowy regions? This is hardly surprising as 70% of the nation's roads are located in these very same regions. But what it means is that when winter weather hits, and it can hit hard, it affects millions of businesses and road conditions throughout the country.
Winter storms are no laughing matter. They can bring a host of dangers that include a higher risk of car accidents, frostbite, hypothermia, carbon monoxide poisonings, and extreme conditions that can pummel you with freezing rain, snow, ice, and dangerously high winds. However, half the battle of dealing with winter, and having a safe work environment, is being prepared for the weather forecast and what's to come. Here's how you can prepare your business to be ready for anything winter is going to throw at it.
Roads. Where You're Going, You'll Need Roads.
Transportation plays a factor in most businesses. For some, it's simply getting to work safely as an employee. For others, the entire operation revolves around delivering goods and services across the country. Whatever part roads and transportation plays in your business, you need to be incredibly vigilant about safe traffic conditions during winter. Around 17% of all car accidents happen during snowy conditions. And it takes 10 times longer to stop on snowy roads.
Roads cannot be avoided during the winter months, so good preparation now can help you keep on moving in bad weather.
Know before you go.Check the weather forecast regularly, including not just snow but the rain forecast too, and determine which routes are safer to drive (avoid bridges and overpasses whenever you can). Search phrases like "weather report today in my location," "live temperature" and "current road conditions" will give you more accurate results. And remember, you'll need to build extra time into schedules to account for longer journeys and slower speeds.

Don't leave without supplies. Make sure you and your employees carry essentials for wintry conditions. This means extra windshield washer fluid, ice scrapers, winter gloves, a roadside kit, and emergency food rations. You may also want to carry a tub of cat litter, which can help you get traction when a wheel is slipping.

Keep the parking lots clear. A buildup of snow can quickly turn into ice, which can turn your lot into an ice rink. Rock salt and snow blowers are your best friends here.

Hone your winter driving skills. This goes for everyone on your team, but in particular anyone who's going to be out on the roads regularly.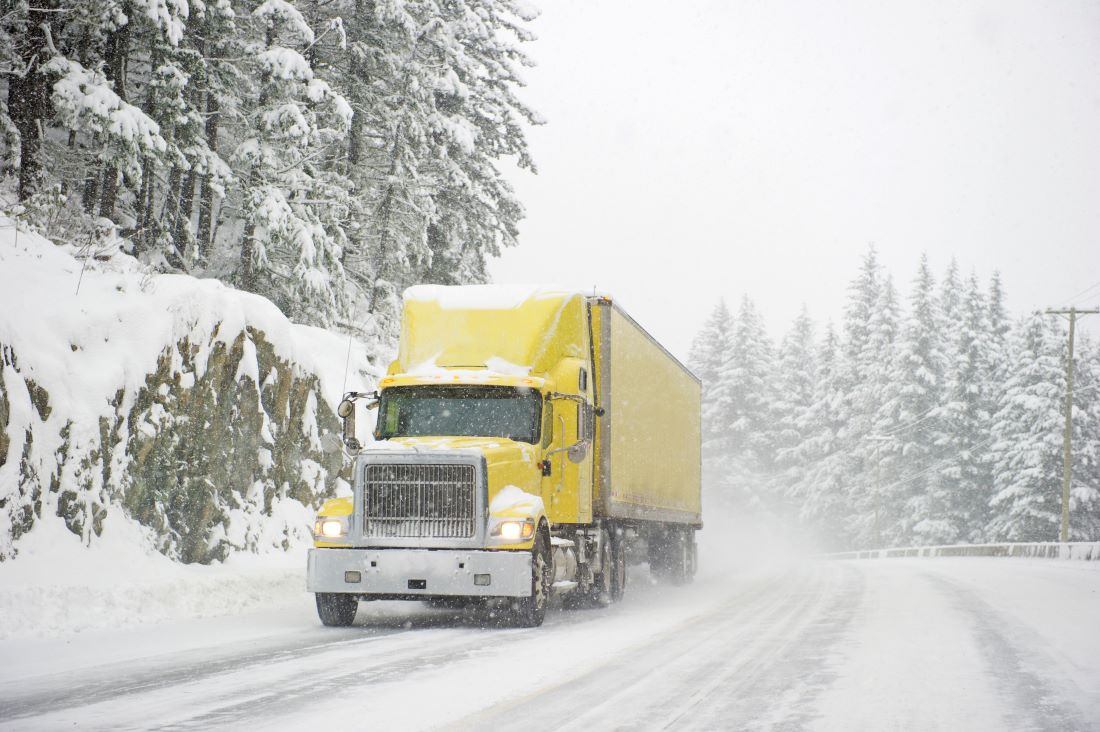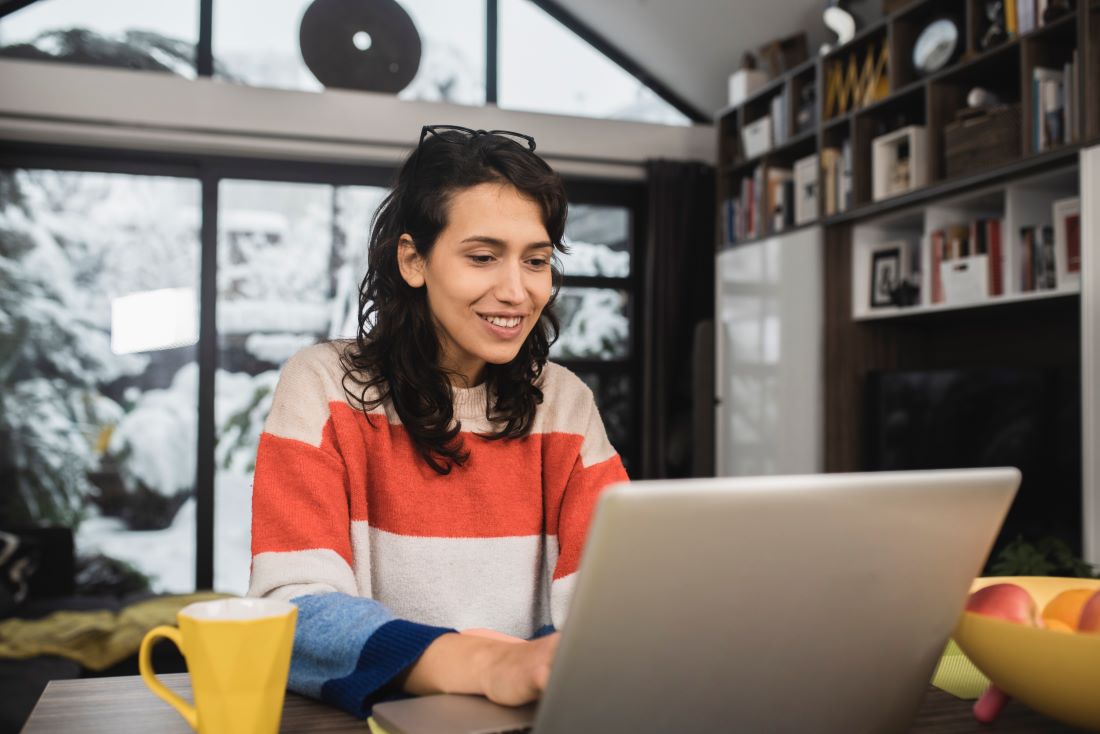 Pay Extra Attention to Facility Maintenance and Weatherproofing.
When the weather forecast looks bleak and the snow, rain and hail hit, you can find yourself facing issues that have sat dormant during spring, summer and fall. The heating systems become quickly overloaded, power shortages are commonplace, and frozen pipes can wreak havoc with the business. Here are some steps you can take to ensure your building, warehouse or other place of operation doesn't get knocked out by winter storms.
Clean guttering and remove sticks, leaves, and debris.
Change the filters in your HVAC systems.
Increase ventilation to discourage the spread of viruses.
Have emergency supplies on standby, including generators, flashlights and heaters.
Take inventory regularly and make sure you have extra snow melt, shovels and snow pushers, drying mops, cleaning supplies and PPE.
Avoid dangerously-slippery floors by adding all-weather mats to your entrances and exits, and in places where snow, ice and rain can be brought in from outside. You should also have appropriate signage to warn employees and customers of slippery surfaces.
Winterize cooling systems, blow-out sprinklers if you haven't already done so, and protect against outdoor faucets from freezing temperatures to avoid frozen pipes and costly repairs.
Give outdoor plants additional layers of mulch to insulate roots.
Add additional insulation to windows, doors, and docks.
Perform any routine repairs and maintenance now before the winter weather makes it impossible.

Pivot For the Slow Months.
For many businesses, the time after the holidays can be brutal. Black Friday is done. Budgets are tight. Customers are tapped out financially. But these slower times can actually be a gift if you think around some of the problems being presented.
Can you see an opportunity for your business to shift during the winter months? For example, if you're in landscaping, you could provide snow removal and salting services, or perhaps look into hanging lights and decorations. If you sell frozen yogurt, adding hot chocolate, coffees and teas can bolster business.
Winter can also be a great time to clear out older stock and inventory with close-outs and specials. You can also use this time to get bookings now at a discount for services provided later. Offering 10-15% off for customers who pay now for spring installs keeps the money coming in and the staff can start preparing now for the busy season.
Slower times also give you the time and opportunity to do special things for existing customers, like loyalty events, gift baskets, and VIP previews of products and services being launched next year. This may also give you the chance to collect glowing reviews and referrals from satisfied customers, which can be used in marketing materials now to get sales when business starts to pick up again.
People Need Extra TLC During the Winter.
For many employees and customers, the winter months can really take a toll. The days are shorter, the sun sets earlier, and getting up at 6am to face a brutally cold and icy day can be tough on the sunniest dispositions. Morale can get as low as the freezing temperatures, so take some steps to combat winter fatigue early.
Allow a hybrid work schedule. If you can go fully remote, even better. By not making staff battle the awful roads, you're giving them more time to do their jobs and you let them know their safety is your priority. If they need to be in the office, consider reduced hours and late starts/early finishes.
Make the office brighter. Lay on more hot beverages (coffees, teas and hot chocolate are always appreciated) and snacks when it's cold outside. If people are working in warehouses or outside, provide additional heated areas and more breaks to stay warm.
Encourage vacations. Those hours are there to be used and they're crucial for good mental health. And let your employees know that time off is time off; they don't need to be checking emails and answering calls.
Winter can definitely be a tough season for so many businesses, but with the right preparation it doesn't have to be. Take care out there, and if you have any questions or concerns about the winter you're facing, don't hesitate to contact the experts here at Global Industrial.
The information contained in this article is for informational, educational, and promotional purposes only and is based on information available as of the initial date of publication. It is the reader's responsibility to ensure compliance with all applicable laws, rules, codes and regulations. If there is any question or doubt in regard to any element contained in this article, please consult a licensed professional. Under no circumstances will Global Industrial® be liable for any loss or damage caused by your reliance on this article.