WE GET IT DONE IN ONE FELL SWEEP.

Get a Foot Up on Flooring.
With your eyes firmly focused on the future and building your business, you may not notice what's happening directly underfoot—and that's a mistake.
Your floors are a workhorse, and caring for them is critical to the longevity of your facility, the safety of your staff, and the efficiency of your operations. Clean and well cared-for floors not only protect your products, inventory, and people from damage and injury, they also signal to your customers and partners that your business pays serious attention to every detail, from the ground up. Literally.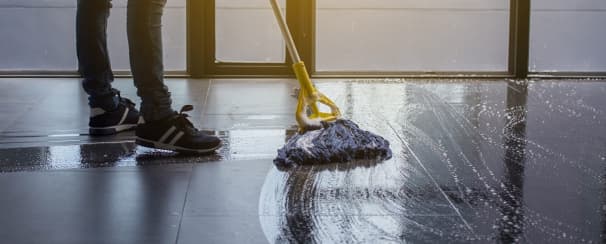 Not all floors are created equal.
Different floor materials require different approaches to cleaning. Choosing the wrong one can leave your floors less-than-clean and even shorten their lifespan.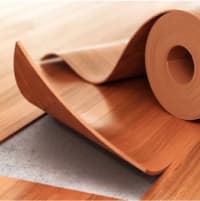 Vinyl & Linoleum
Sweep or dry-mop first to pick up dirt and debris that could scratch or puncture the floor. Avoid harsh chemicals that can dull the shine and change the color. Use a neutral cleaning solution for linoleum floors. Apply using a damp.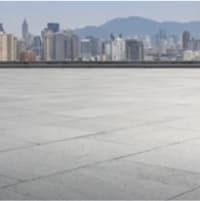 Concrete & Stone
Sweep first, then use a gentle solution and mop or scrubber to lift dirt and scuffs. Acidic cleaners and abrasive cleaning tools will tarnish the surface, especially stone.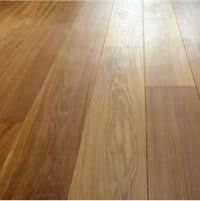 Hardwood
Avoid abrasive solutions and use a gentle cleaner intended for wood floors. Sweep first, then use a soft mop to apply the diluted cleaning solution. Avoid excess moisture when cleaning, as that can damage floors over time.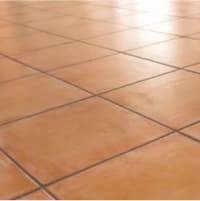 Ceramic
Use a neutral solution and soft mop. Make sure to sweep first, so debris doesn't scratch the surface; and don't forget the grout. Specialized grout cleaners can lift dirt, dust, and grime, leaving floors looking like new.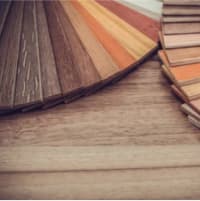 Laminate
Choose gentle solutions and tools when cleaning laminate. Sweep first, then use a damp mop or floor scrubber to wash the surface, being careful to not leave standing water behind.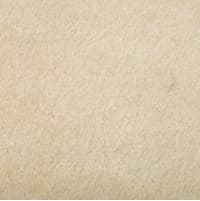 Carpet
Vacuum daily to lift dirt and dust, and tackle stains with a stain remover as needed. Every few months, depending on how heavily trafficked the area is, use a floor machine and deodorizing solvent to give the carpet a deep clean.
We don't live in a one-size-fits-all world. Customize your cleaning for the job.
That's where floor scrubbers, floor machines, and vacuums come in. Vacuums lift dirt and dust from the floor. Scrubbers and machines provide deep cleaning plus additional functions like stripping, scrubbing, scraping, grinding, and shampooing.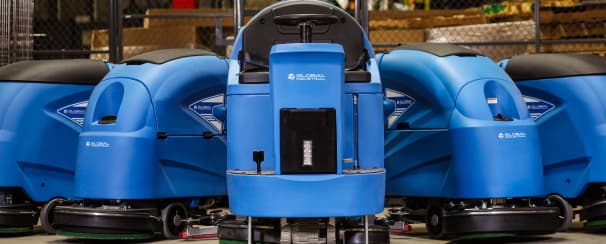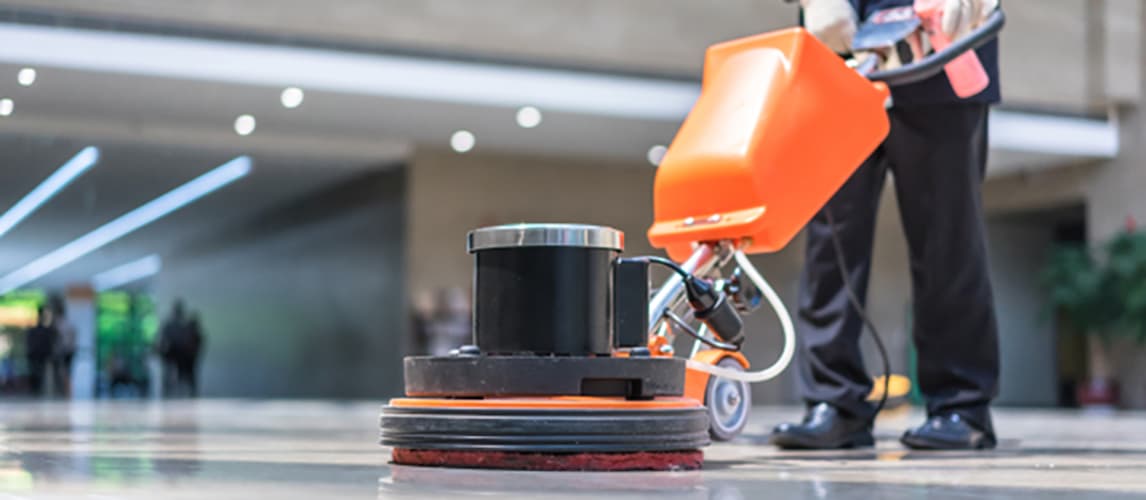 EXPERT TIP:
For quick fixes and reduced down-time, keep replacement parts on hand:
Picking the right floor scrubber or floor machine is only the first step. The next one is selecting the perfect pad for the jobs on your to-do list. Pay attention to the pad's color and material, because using the wrong one can damage your floors and your equipment.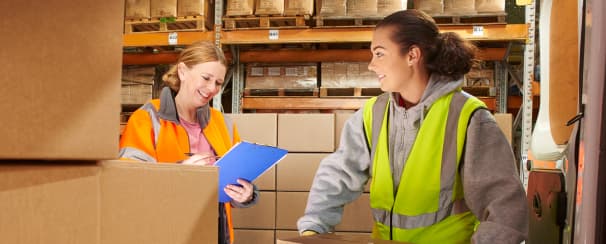 Determine The Task
Use the job you need to complete as a starting point when picking a pad.
When Should you replace your floor cleaning pad?:
The lifespan of a floor scrubber or floor machine pad is typically measured in the square footage it covers. In general, pads designed for tasks such as cleaning, scrubbing, and stripping have a shorter lifespan than those for buffing, polishing, and burnishing. While the manufacturer will offer guidance on when to change out the pad, you can also get a sense of when a new pad is needed by evaluating its performance and checking for wear and tear on its cleaning surface.
Give your floor pads a long life by following these pro tips:
Use both sides of the pad.
Brush it gently during rinsing.
Take it off the machine when not in use.
When trying out a new floor pad, first test it on a small portion of the floor to make sure it produces the desired effect.