Shedding Light on the Benefits of Solar Energy in Warehouses.
BECOME ENLIGHTENED: THE WHY BEHIND INSTALLING SOLAR POWER SYSTEMS IN YOUR WAREHOUSE.
Adding solar panels to one's home to save some money isn't a new concept. But in the industrial space? The idea of generating efficiency and savings using the power of the sun is quickly gaining popularity. And, as it turns out, warehouses are ideal for solar energy systems. A typical warehouse roof offers the perfect layout for solar power panels because there is very often plenty of square footage to support many of them. Also, industrial structures are high enough off the ground that there's not much of a concern that trees would block the sun. Warehouse roofs also feature angled areas that enable solar panels to catch the sun's rays at various times throughout the day.
A POWERFUL IDEA.
Momentum for the use of industrial solar systems is picking up steam as operations managers are seeing that leveraging renewable energy helps warehouses in so many ways – from powering the entire building to becoming the driving force behind electric forklift trucks, lighting systems and safety equipment. Moreover, industrial solar systems can reduce systemic issues such as grid dependency, emissions, and infrastructure vulnerability. Not surprisingly, this technology can reduce costs and increase profitability. In fact, the U.S. Energy Information Administration reports that power transmission and distribution losses average 5% of electricity in the U.S. By creating and storing energy locally, industrial companies can reduce these costs. If that wasn't reason enough to consider investing in solar energy solutions, let us shed some light on a few of the top benefits warehouses are seeing after doing so.
Long-term Savings
While the initial cost of installing solar panels and other solar products can be expensive, the initial investment can be recouped within four to five years as the use of renewable energy can reduce the warehouses' electric bill. In addition, warehouses can benefit from being able to run their operations more efficiently. These large-scale systems can reduce fixed energy costs, too.
Low Maintenance
Solar products require very little attention to operate smoothly. Once installed, you will want to plan regularly scheduled maintenance to ensure they are still positioned properly receiving the most amount of sunlight possible.
After Hour Power
Many industrial operations require power outside of daylight hours. Assuming that's the case for your business, then a battery storage unit will be another necessary upfront cost, however, this can maximize the system's potential by allowing generated electricity to be stored for later use. This further reduces dependence on the national grid as well as carbon emissions.
Increase in Safety
By using solar energy, facilities directors can allocate the savings generated from reduced power bills to invest in more lighting and camera systems to ensure a safer workplace, allowing people, machinery, and products to be made more visible in more places inside and outside of the warehouse.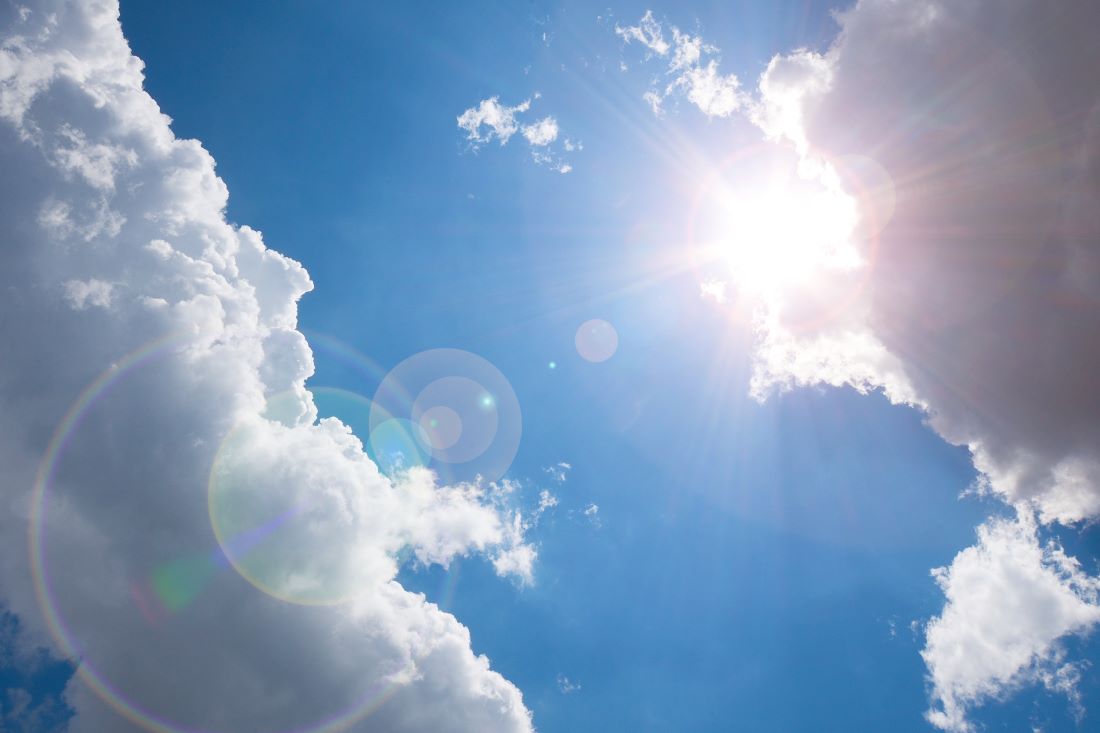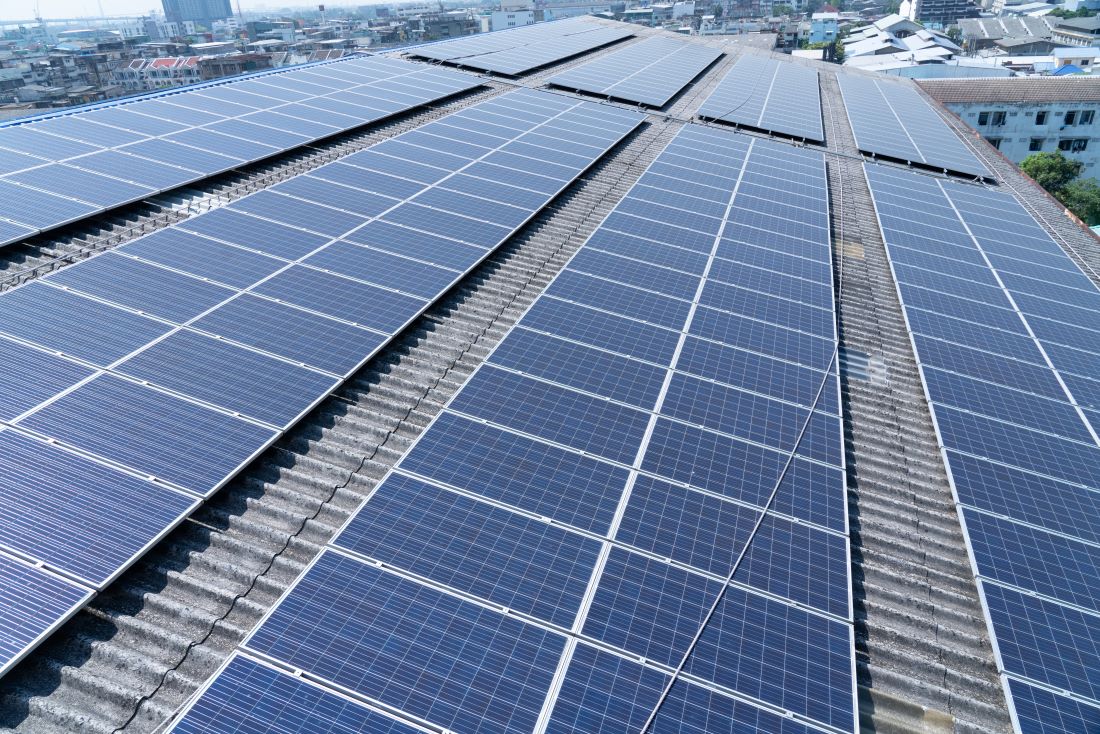 THE FUTURE'S BRIGHT FOR WAREHOUSES USING SOLAR ENERGY SYSTEMS.
SELLING POWER
POWER FOR SALE.
PURCHASING POWER.
THE POWER MARKET.
More than reducing the power bill, the advantages of solar energy include an inexhaustible resource that can be used in many different industrial processes. But that's just the beginning of its, well, power. Did you know that committing to the use of solar power can also be a cost-effective solution for electricity trading? Not only can an industrial company avoid relying on others for energy, being able to store power can create the opportunity for a new revenue stream in which warehouses can partner with third parties to sell stored power to other operations. With industrial solar solutions, you could avoid electricity trading companies altogether. This is just one of the reasons why solar power is becoming such a popular alternative.
SUSTAINABLE POWER
POWER COMMUNITY RELATIONS.
POWERING GOODWILL.
The energy that is generated from the sun is free from pollution. This becomes an important point as more and more industrial companies are looking to build community relations and show their surrounding areas and investors a complete commitment to environmentally sustainable practices.
EV READY
PREPARE FOR THE EV FUTURE.
FUTURE PROOF FOR EV.
Finally, as more shipping companies look to offer electric models, the trucks that are used in conjunction with many warehouses will soon need charging stations. By having solar energy as part of an operations' power infrastructure, it creates a unique opportunity to stay ahead of what's next and preempt market demand in EVs, both in new construction projects and facility retrofits.
CONSIDER PROPERTY VALUE
KEEPING PROPERTY VALUABLE.
One thing to keep in mind, though, is that while solar power is a great way to offset energy costs, there are risks associated with it. If you decide to install it on an agricultural property, you could affect the environment and your property values. Just something, you'll want to investigate thoroughly before making an investment in solar energy.
At Global Industrial, we offer many solar solutions that enable warehouse managers to improve safety and security, delivering power to everything from cameras to light fixtures to machinery. Learn more about all the ways we can help you optimize the energy consumption of your warehouse by contacting one of our Global Industrial sales representatives at 888.978.7759 or contacting us here.
The information contained in this article is for informational, educational, and promotional purposes only and is based on information available as of the initial date of publication. It is the reader's responsibility to ensure compliance with all applicable laws, rules, codes and regulations. If there is any question or doubt in regard to any element contained in this article, please consult a licensed professional. Under no circumstances will Global Industrial® be liable for any loss or damage caused by your reliance on this article.