Silent Air Compressors - Why Not Hearing is Believing
A lot of noise is being made about silent air compressors these days, and for good reason. After all, a silent air compressor is every bit as powerful as a standard air compressor but designed to provide a higher level of safety and convenience on the jobsite, manufacturing plant, and auto mechanic's shop. While 70% of manufacturers in the US have air compressors, the market for them spans much further to include contractors and DIY homeowners. A power source for a wide variety of tools, silent air compressors are durable and reliable whether they are being used in an industrial manufacturing plant, construction site, or around the home. Indeed, manufacturers enjoy the productivity and reduced noise silent air compressors offer, while contractors appreciate their versatility, and homeowners simply love that their house doesn't shake while they are installing beadboard.
However, while there is no lack of power with a silent air compressor, there certainly is a lack of knowledge about them. So, now that we've explored the what and who of silent air compressors, let's dive into the why to see just how beneficial it can be to use silent air compressors in an industrial, commercial, or residential setting.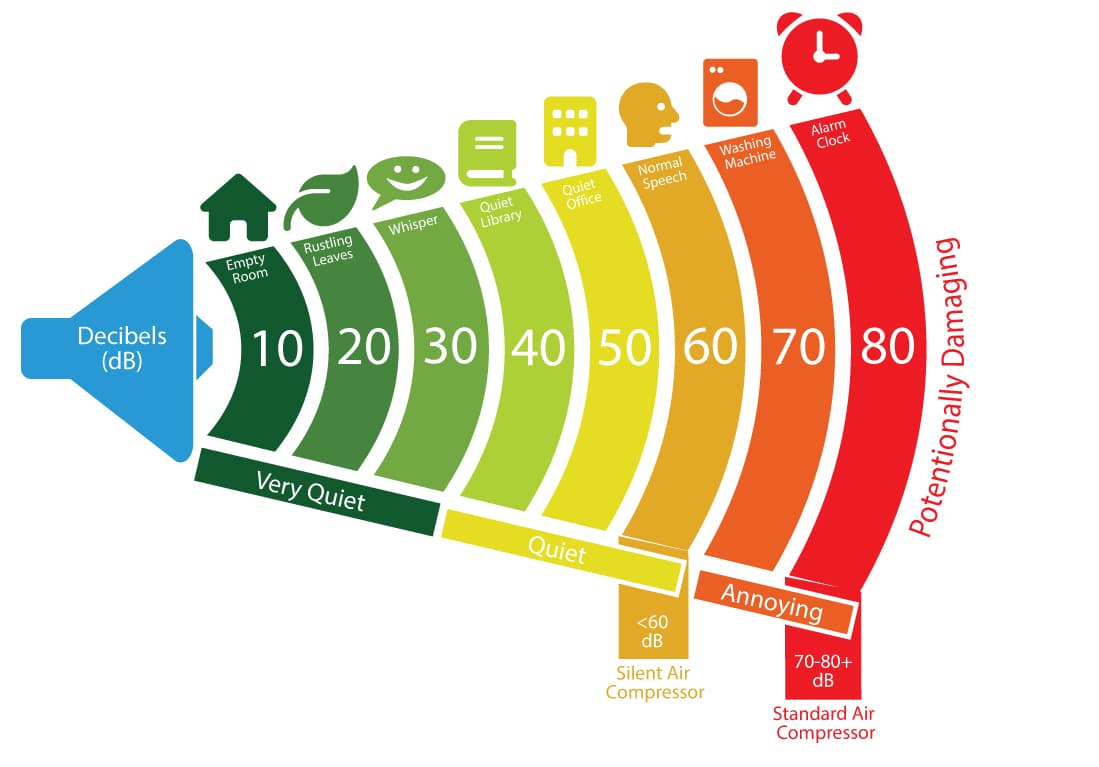 The 4 Benefits of Silent Air Compressors
A SAFER JOBSITE
Hearing loss is one of the most reported injuries on jobsites and in manufacturing plants. In fact, OSHA has established decibel guidelines and recommendations for acceptable levels of sound emitted by equipment. The safety agency's restriction on noise levels in workplaces in the United States mandates that noise exposure should not exceed 90 decibels for an eight-hour shift, and the EPA believes that 24-hour exposure to 70 decibels or more places people at risk for hearing loss. Silent air compressors are designed to reduce noise to 60 decibels or lower – the equivalent of a normal conversation. Reducing noise levels helps to reduce fatigue, which if not avoided, could lead to poor safety decisions around the jobsite, and irreparable hearing loss.
REDUCED LIABILITY
Silent air compressors don't just reduce noise, but also the likelihood that your company faces a liability lawsuit from employees who have suffered permanent hearing loss due to excessive ambient noise generated by standard air compressors of all types. With silent air compressors, there is less chance for miscommunication on the jobsite, where it is vital to have clear communication. So instead of employees struggling to hear over unnecessary ambient noise, silent air compressors enable people to speak at normal conversation levels, reducing miscommunications and lowering the risk of accidents and injuries.
MORE EFFICIENT WORK SITES
Because they are much quieter than traditional air compressors, silent models can be placed indoors in close proximity to workers on a jobsite. Having to isolate the air compressor in out-of-the-way outdoor locations leads to increased wear, tear and wasted time, an increased need for longer hoses which reduces productivity via power drop, and exposes the compressor to outside elements reducing equipment life cycle. Simply put, the further an air compressor is located from the air tools, the greater the loss in pressure.
A MORE ATTRACTIVE COMPANY
While there is a difference in cost for silent air compressors, investing in quality equipment shows employees that your first concern is for their safety. But then, what is having a quality culture worth to you, not to mention avoiding liability lawsuits from injured employees? In the end, recruiting employees is much easier when you offer them an environment that is designed with their success and wellbeing in mind.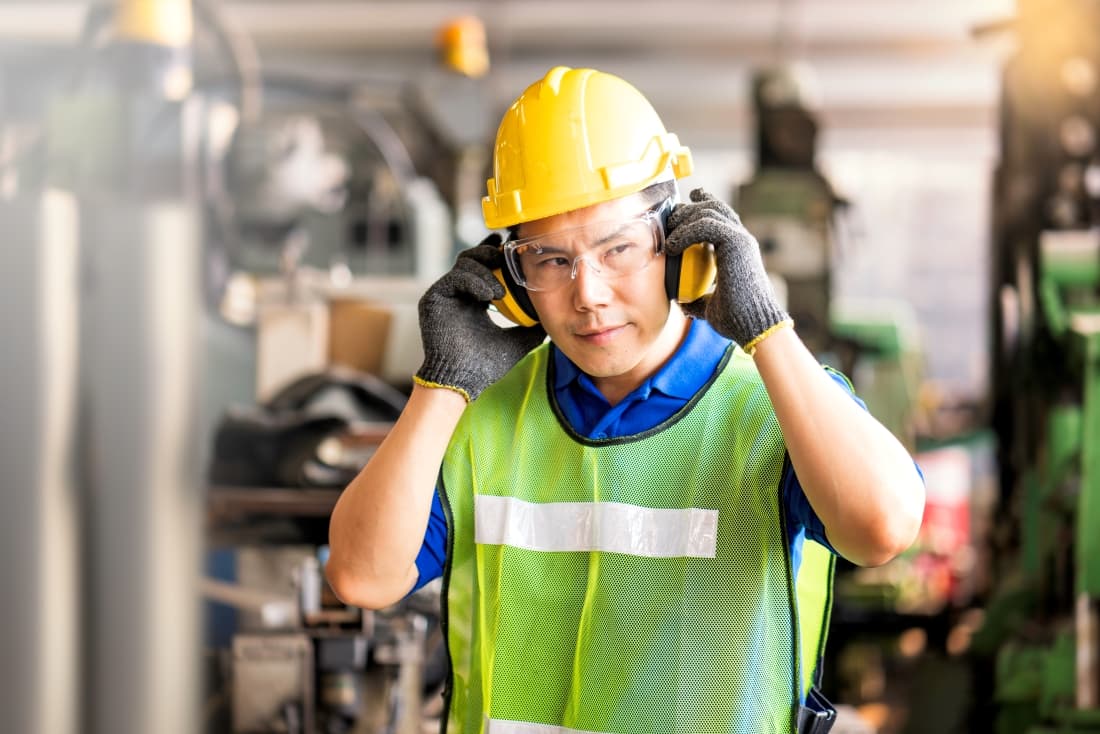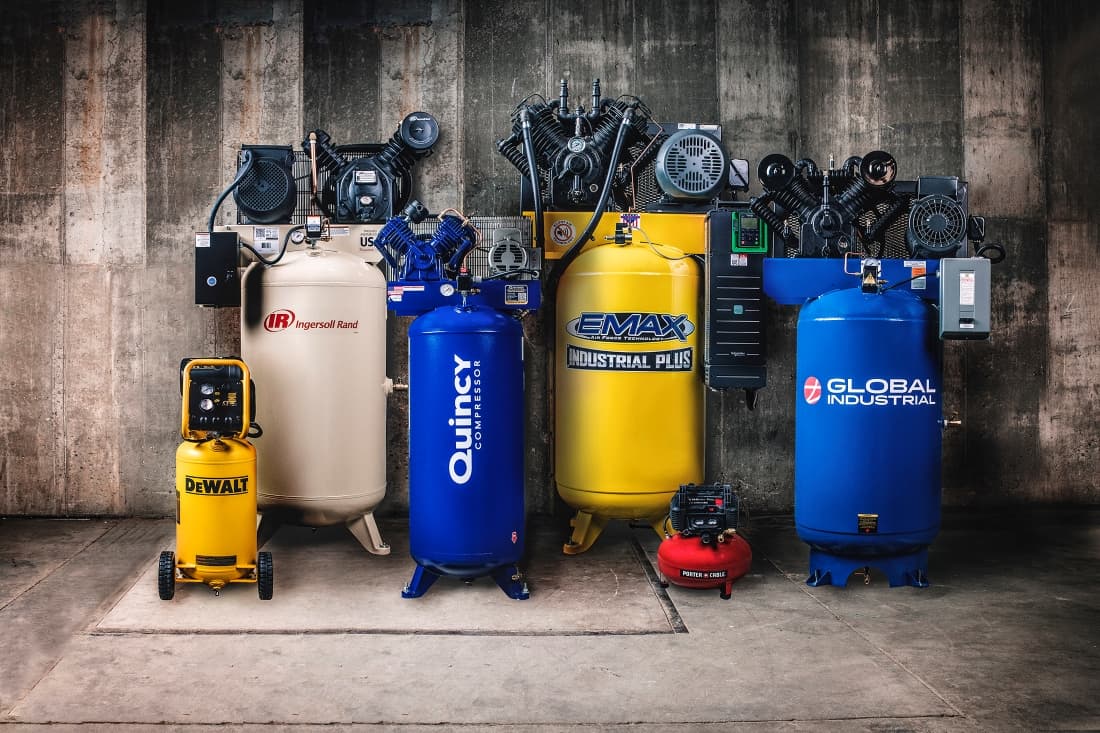 From a volume perspective, silent air compressors create what equates to light background noise. Making enough sound to know they are on and ready work, but not so much that the workspace is compromised. Want to hear more? At Global Industrial, we offer the highest quality stationery and portable quiet and silent compressors that are reliable, meet every safety standard out there, and can handle any job thrown at them, whether that's industrial manufacturing, on-site construction, or a DIY project. Now, how does that sound to you?
Learn more about how we can help you protect your employees and build your business by connecting with one of our Global Industrial sales representatives at 888.978.7759 or contacting us here.
The information contained in this article is for informational, educational, and promotional purposes only and is based on information available as of the initial date of publication. It is the reader's responsibility to ensure compliance with all applicable laws, rules, codes and regulations. If there is any question or doubt in regard to any element contained in this article, please consult a licensed professional. Under no circumstances will Global Industrial® be liable for any loss or damage caused by your reliance on this article.