Steel Toe Boots vs. Composite Boots. Which Is Right for You?
To lace up with steel toe boots or composite boots? That is the question. When you're busy on the job, you want a safety boot that you can count on to focus on getting the job done right. Let's break down the benefits of the traditional steel toe boot and the synthetic composite boot so you can stand with confidence.
Put Your Best Foot Forward
Your feet should feel comfortable and be protected from the moment you put your boots on for work until the moment you take them off. And getting things done is easier when you don't have to think about your feet. A pair of boots you trust means you're focused on the job at hand. So, what kind of safety toe boots are right for you? Are steel toe boots what you're looking for? Or are composite toe boots a better fit? Let's find out.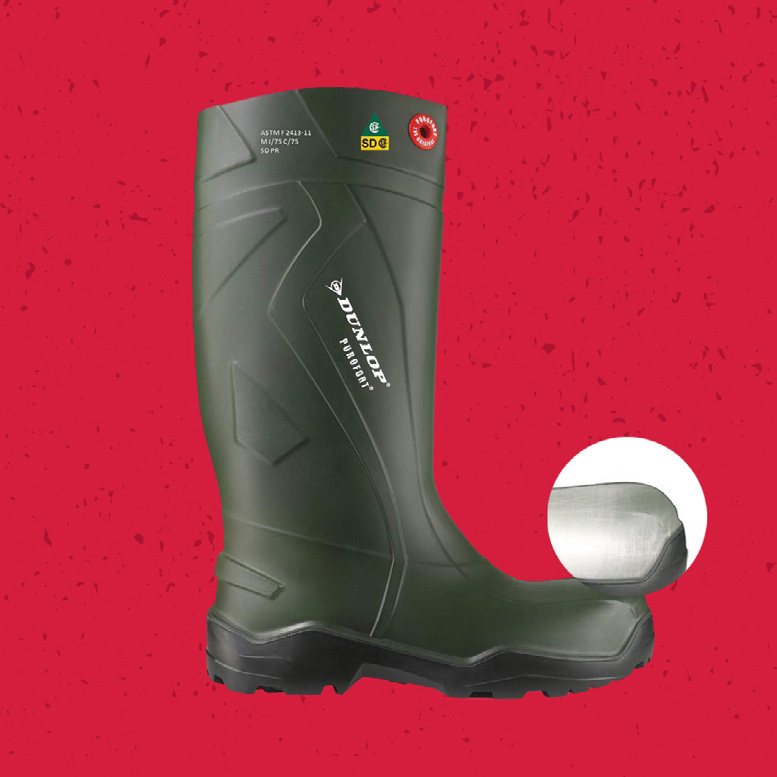 Effectively prevent serious injuries to your toes from falling sharp objects or misplaced weight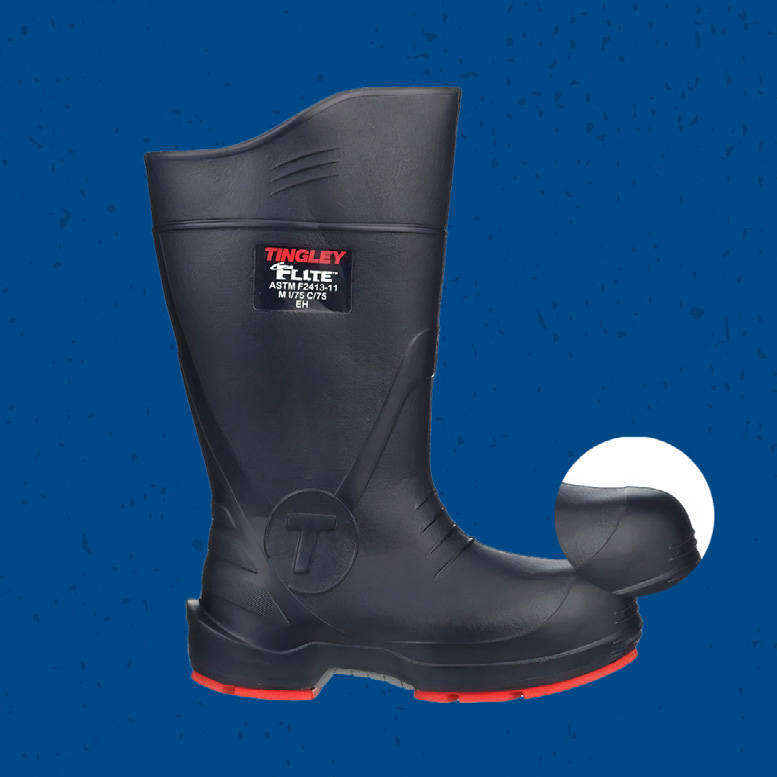 30% lighter, offer better electrical resistance, making them extremely popular amongst electricians and engineers
Find the Boots That Fit the Job
All jobs aren't created equal. Many construction and manufacturing sites require steel toe boots for safety. Jobs in agriculture, disaster relief, mechanics, and warehouses with access to large machinery, potential hazards, and uneven ground may also require steel toes on site. Composite toe boots have less of a footprint. They weigh less, so they're easier to move around in, tend to fit more comfortably, and are made without any metal because they're designed to protect and insulate.
Steel Toe Boots
What Is a Steel Toe Boot?
Steel toe work boots are the perfect rugged utility boot for working in the shop or hauling a heavy load in through the elements, and your feet are protected. That means no slipping and sliding and nothing to worry about. When you're wearing steel toe boots, you're shielding yourself from harm. It's the smart way to work hard. Steel toe boots can effectively prevent serious injuries to your toes from falling sharp objects or misplaced heavy weight. They can also prevent punctures.
Composite Toe Boots
What Is a Composite Toe Boot?
Composite toe boots are about 30% lighter than steel toe boots, typically weighing around three pounds (while steel toe boots weigh around four pounds). Composite toe boots provide good protection and often include comfort technology built into the design so that they can be worn for extended periods of time. They are also made from incredibly strong non-metal materials such as Kevlar, carbon fiber, plastic, or fiberglass, but they don't withstand the same level of impact as steel toe boots. Composite toe boots are made without any metal, so they are great for work sites that use metal detectors. They also offer better electrical resistance than steel boots and most other boots, making them extremely popular amongst electricians and engineers.
Understanding Safety Standards
When steel toe boots are a job requirement, they most often must live up to today's safety standards. That means they've been tested, verified, and certified by ASTM International. ASTM certification is the gold standard for steel toe boots for determining the quality of construction and how effective steel toe boots are at protecting your feet. Composite toe boots meet ASTM safety requirements as well.
Comfort is King
Life isn't just all about hard work. Sometimes it's time to take a break and stretch out. And guess what? You deserve a well-fitting and comfortable boot that provides the performance and protection required when you are on the job, on your feet, all day. There are many work boots available, so make sure you're looking for footwear that fits your feet as well as your worksite requirements.
Find Your Pair and Lace Up
In the end, it's all about knowing your options so you can give your feet a pair of boots that'll give you the right protection for your job. Whether you're looking for a work boot you can trust or something right for weekend work, steel toe boots and composite boots are ideal options that offer real on-the-job peace of mind. Now, go forth and find yours and get ready to enjoy standing confidently.
Global Industrial Is Your Protective Footwear Partner
Want help finding the perfect fit that matches your specific workplace and all required standards? We can help with that. Connect with one of our Global Industrial sales representatives at 888.978.7759 or contact us here for all your footwear needs.
The information contained in this article is for informational, educational, and promotional purposes only and is based on information available as of the initial date of publication. It is the reader's responsibility to ensure compliance with all applicable laws, rules, codes and regulations. If there is any question or doubt in regard to any element contained in this article, please consult a licensed professional. Under no circumstances will Global Industrial® be liable for any loss or damage caused by your reliance on this article.