Tech-Driven Platform: A Trend in Customized Rapid Manufacturing?
Today's customized manufacturing industry has become more competitive than ever. This faster-moving industry continues to explore the latest technologies and adopt them to improve bottom lines. Industry 4.0 has signaled important changes in the traditional manufacturing system. It encompasses connectivity, flexible automation, and intelligence to drive transformation in rapid manufacturing.
This innovation aims at helping manufacturers achieve manufacturing goals. It helps them to advance their business and technology models for better efficiency in their operations. This post focuses on how tech-driven platforms help companies stay competitive. We'll also talk about the factors that urge rapid manufacturing companies to turn to these platforms.
How Tech-Driven Platform Has Improved Rapid Prototype Manufacturing
The emergence of digital solutions and advanced technologies have made improved convergence possible. These advanced technologies are associated with Industry 4.0. For instance, RapidDirect's instant quoting platform has provided great manufacturing advantages to the company and its clients.
Similarly, other manufacturing companies have embraced the use of tech-driven platforms. The proprietary quoting software now redefines the way of rapid prototype in instant quoting and manufacturing. It enables the analysis of parts' geometry to give customers quotes within seconds. These quotes come with accurate prices, lead times, and some companies even offer DFM feedback.
Therefore, engineers and designers won't have to worry about constant design changes. These platforms offer digital solutions due to advanced technologies. For example, the Industrial Internet of Things (IoT) is at the heart of the current industrial trend.
To put it simply, IoT is a network of physical devices, digitally interconnected to facilitate the exchange of data and communication through the internet. The devices could range from household appliances to smartphones and servers.
From the industrial point of view, the Internet of Things integrates software and electronics with industrial systems and machines. This way, real-time data can be collected about the performance and progress of an operation.
Every data obtained from IoT devices are used to inform operational and strategic decision-making processes through real-time analytics. The data gathered include performance data, usage data, environmental condition data, and many more. Every one of these feedbacks will help to improve a product's design and manufacturing. They add up to reduce cycle time and downtime while improving demand forecasting and revenue gains.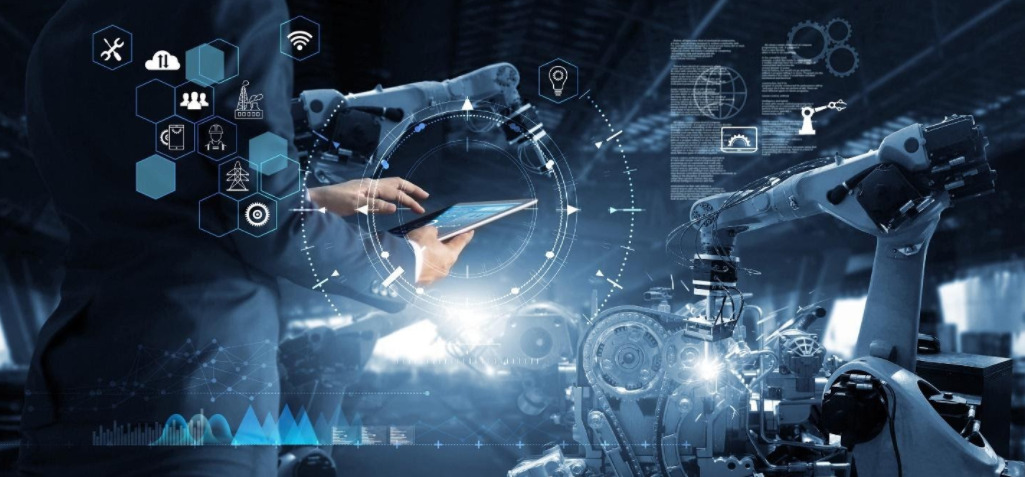 Integrated supply chain management is one of the new features of advanced technology. It helps to facilitate cordial business relationships between suppliers, manufacturers, and designers. Others include SaaS order management, cloud computing, computerized manufacturing, and more.
Embracing these technologies has improved the operational performance of manufacturing industries. They help to drive customized manufacturing digital transformation by integrating previously disparate processes and systems through an interconnected system across the supply chain. The current trend uses the following metrics to improve the manufacturing capabilities of industries:
Reduced Lead Times: Customized manufacturing continues to evolve. Therefore, companies face pressure to accelerate their lead times for a better and competitive edge. With a tech-driven platform, manufacturers have been able to use these technological advancements to bring products to market faster. Operations in the supply chain have also become faster. Custom orders are also out to prototyping customers as quickly as possible.
Continuously Improved Quality: The goal of rapid manufacturing is to create products that meet the client's desired quality and manufacturing standards. Competition on quality creates a form of race to the top in such a competitive market. Tech-driven platforms have helped manufacturers improve their products without causing an excessive increase in cost. The improvements on their products do not slow down product delivery either.
Flexibility in Manufacturing: Tech-driven platforms offer a greater level of customization. That is, manufacturers and their clients can easily work on the requirements of the products. Any required changes can be easily made over the internet, eliminating the back and forth process of traditional manufacturing. These degrees of customization can improve manufacturers' alignment with the constantly changing market requirements. This way, they can get ahead and put every capability and process in place for better manufacturing.
Improved Efficiency: Tech-driven platforms are convenient and easy to use, enabling frictionless management of traditional supplies. Rapid Prototyping companies now offer platforms that allow downloading, management, and editing of all quotes in one place. With this, prototyping clients get to see lead times and bulk prices upfront. Also, comparing prices across materials and technologies becomes easy. Therefore, design decisions can be made a lot faster. That way, teams can chase more sales and convert new leads rather than worrying about time-consuming quote processes.
What Inspired the Adoption of Tech-Driven Platforms into Customized Rapid Manufacturing?
It is established that tech-driven platforms drive the future trend in the rapid manufacturing industry. However, what urged companies to dive into these platforms?
Reduces Human Effect: Tech-driven means there is a decrease in the rate at which humans will be involved in the process. It eliminates some aspects that will involve human input while enabling artificial intelligence to do its work. Since human error is inevitable, a tech-driven platform can help to avoid such mistakes. Moreover, there is the assurance of price and lead time transparency than there is in the old system.
Fastens Production Process: As discussed earlier, customized rapid manufacturing improves operational capabilities. This, in turn, improves efficiency, which helps to reduce a product's time to market. Since pressure is on these companies to accelerate lead times, they embrace a tech-driven platform. Thus, they stand a chance of having a competitive edge.
Friendly for Low-Volume Startups: Startup companies find it easier to work with a tech-driven platform. Since these platforms enable faster lead times at competitive prices, it is a perfect means to produce low-volume prototypes.
Great for Future Projection: When we envision establishments like amazon, the importance of these technologies will be clear. The tech-driven platform is great for the future of rapid prototyping. Safe and orderly productions and transactions will be the trend.
Final Thoughts
Tech-driven customized rapid manufacturing platform is one of the fastest-growing trends in the current time. These technologies have proven their worth to multiple industries. We can say they will become the routine trend for many design teams for the rapid manufacturing industry.
This article was written by Angela Scott-Briggs from TechBullion and was legally licensed through the Industry Dive publisher network. Please direct all licensing questions to [email protected].