The Official Contractor - How To's and Not To's for Winning Business the Right Way
Like anything else in life, there's a right way and a wrong way to do things. And it's no different when it comes to bidding construction projects. If you wait too long, you miss your shot at a potentially big project. Become impatient when approaching a bid, and you could easily end up shooting too low or unknowingly limit your profits. In today's volatile market where labor availability and material and equipment rental prices are changing almost daily, you want to make sure you have a proven process, or at least some standard procedures, for giving the estimating and bidding process the time it deserves. There are many factors to consider from services to tools to unforeseen obstacles that will arise during a job that you need to account for. With that, here are five things you can do to ensure you're fully prepared to do the job properly or decide that it's not for you.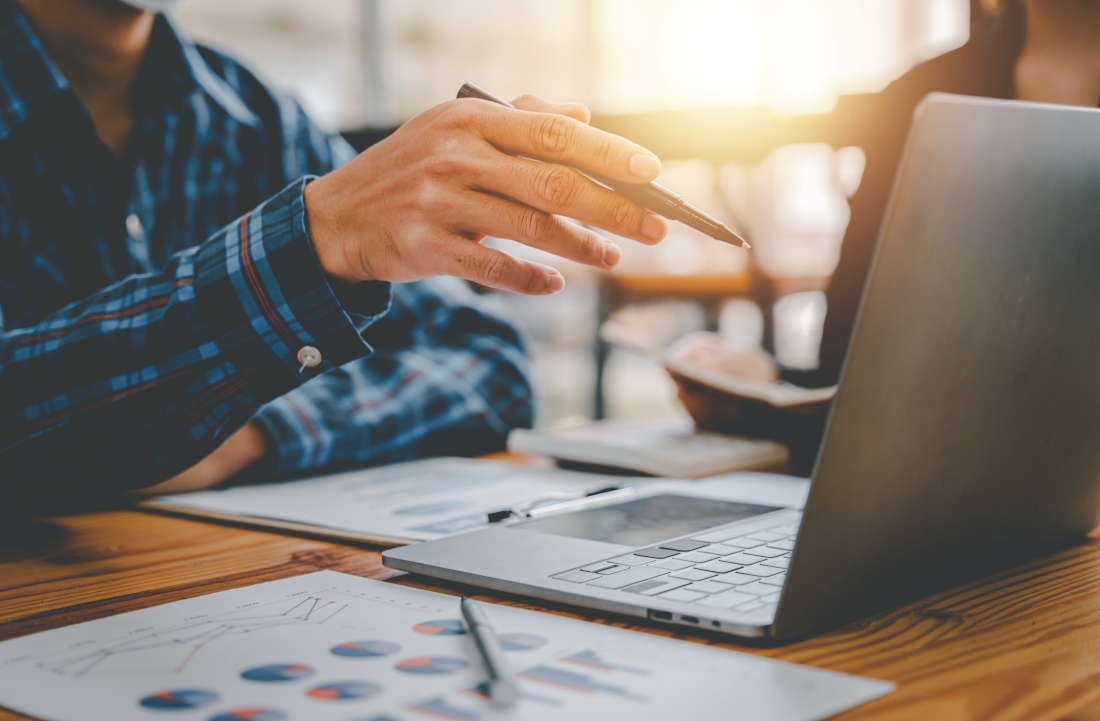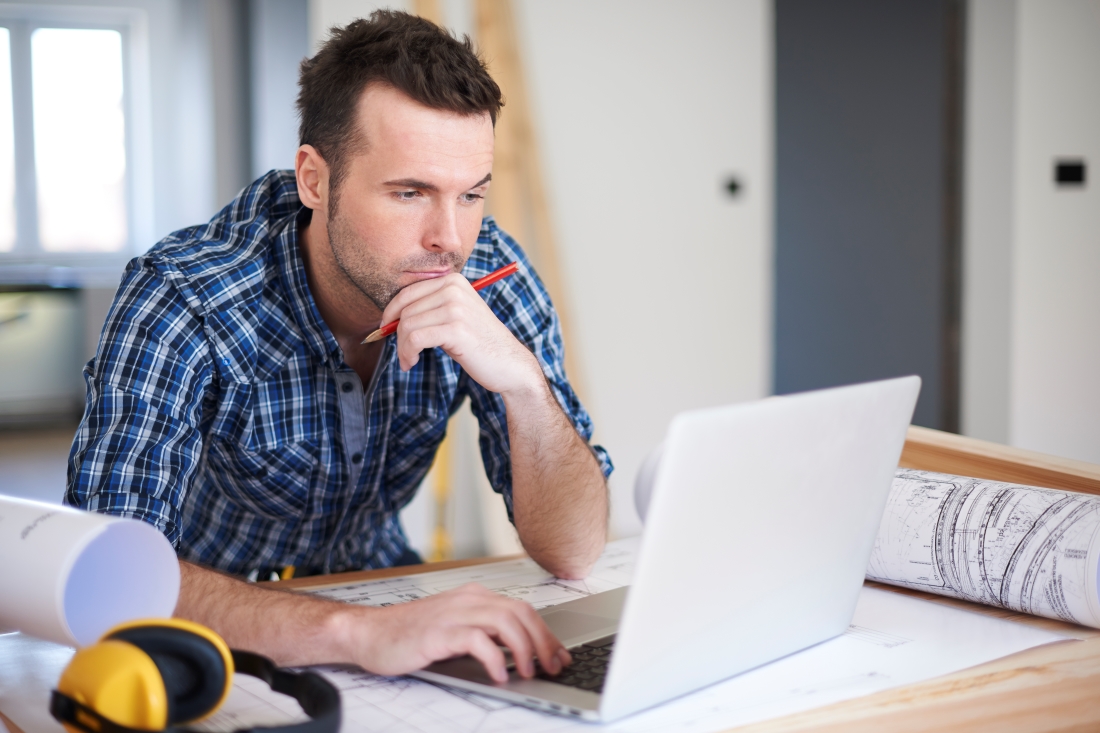 5 Tips for Winning More Construction Bids
SELECT THE RIGHT PROJECTS
Seems like a no brainer, right? But you would be surprised at the number of contractors that take a shotgun approach to getting more work. While the overwhelming majority of contractors consider it just a numbers game, experience tells us that it can very easily become a declining number when it comes to profits. So, first and foremost, make sure that you are bidding on a project that you have the resources and means to complete. Know going in that if you are indeed awarded the project, it's very likely that you're going to fund some portion of it, and you will need to handle things like materials, payroll and insurance. So, if the job calls for capital you don't have, skills you don't possess, or timing that sounds a bit ambitious, you might want to think twice about taking it on.
SUBMIT THE PROPOSAL CORRECTLY
Pretty self-explanatory, isn't it? Dot the I's, cross the t's. But many formal written bids require a higher attention to detail than many are willing to exhibit. Most bids ask for name, business address, and other relevant contact info. Easy enough. Additionally, though, you should thoughtfully summarize the work to be done and establish or agree to expected start and completion dates. You should also make sure to include your payment terms and give a detailed explanation of warranties. Make sure you clearly outline any costs for materials and labor you can foresee to the best of your ability. Lastly, find some space to highlight your skills and qualifications to help reduce the number of questions that may arise about the decisions you make once the work as started.
CHECK YOUR PROFIT MARGINS
Are you going to make money, break even, or – yikes – lose money on this job? To know your numbers, take time during the bid process to figure out the costs of materials and work hours involved as well as any other possible overhead. And of course, expect the unexpected expenses. Sometimes it's better to work back from the completion date and estimate daily costs then multiply by the number of days. Be prepared to negotiate terms, leaving a little wiggle room to compromise and find a fair outcome for you and your potential client.
ATTEND PRE-BID AND POST-BID MEETINGS
At some point, and it's probably better that it happens sooner than later, you should meet with or at least speak to the prospective client. This gives you a great opportunity to discuss the scope of work and come to an understanding of expectations. This is your chance to ask for any information you still need to know. If there blueprints, get them. If the job site is accessible, walk it, because having a good understanding of the existing site conditions can eliminate problems and additional costs down the line should you be awarded a project. Also, be prepared to verbally describe all details of your planned work. Following the bid presentation, provide the prospective client with business cards and arrange a follow-up call should other questions arise. Failing to attend a pre-bid meeting means you miss out on the best opportunity to get clarification on the requirements of the project.
COMPLY WITH THE REQUIREMENTS
After being awarded a job is about the worst time to learn that your company doesn't meet the compliance requirements needed – whether that includes having licenses, insurance, and background checks all up to date before the bid process starts. Without your ducks in a row, you not only waste your client's time and yours, but you can also severely damage your professional reputation in the market.
Now that we've examined how to approach potential projects the right way and win more bids, let's look at some of the common mistakes contractors make when looking for work.
5 Common Bidding Mistakes to Avoid at All Costs
BIDDING ON EVERY JOB THAT COMES ALONG
It's on this list twice for a reason. To be clear: You don't have to bid on every job you come across. Why? Because winning jobs your company can't adequately perform can be just as costly down the road as not winning them, at all. There is always time to abandon a bid should you realize the numbers just aren't adding up. Perhaps the scope is increasing, and you see your profits decreasing. Maybe the finished project, when completed, won't truly represent your best work, and could place your company in a bad light. Whatever it is, you need to make the smart business decision to walk away from the bid before it's too late.
NOT KNOWING YOUR LABOR COSTS
In this economy, it is so important to stay on top of employee trends. To determine your labor costs, you have to factor in hourly wage rates with the number of hours each specific task will take to complete – taking into account experience and expertise that can affect speed to completion. Employee turnover, absences and injuries can all affect your actual labor costs, so get your numbers as early as possible and really think through things like overtime needs as the wage rates for overtime hours can be double the standard rate.
OVERESTIMATING YOUR EQUIPMENT CAPABILITIES
So many contractors are not realistic when figuring the cost of building materials, tools, and supplies. Many times, specialty materials are needed, and contractors fail to do their due diligence when factoring in those costs. These days, the cost of some building materials is through the roof, and it's important to clarify expected costs before completing a bid. Similarly, when completing a bid double check that you have all the equipment needed. Often, contractors fail to err on the side that they will need extra equipment or that what they do have is in perfect working condition. After all, if your equipment's not working, neither are you.
NOT ASKING ENOUGH QUESTIONS
All too often we overestimate our own knowledge of something. We assume because we have done something repeatedly that we don't need to ask questions. When it comes to a bid, you need to fully review and comprehend the plans and specifications to determine everything that's required to bid the project and complete the work. As cliché as it may sound, there are no stupid questions. And keep in mind that often there is a cut-off date for submitting questions. If all your questions aren't answered, you may want to ask one of yourself – are you really prepared to take on this job?
THROWING TOGETHER A LAST-MINUTE BID
This one is pretty obvious. Afterall, time, as they say, is money. And less time to do something usually equals more mistakes. Not to mention more headaches, and eventually, less profit. Working out of desperation and rushing to complete a bid is no way to start a project. Take the time to do it the right way, gather all the information you can, crunch all the numbers, plan for the unexpected. On the job, you always measure twice, so why not do it when it comes to your bid?
SOME ADDITIONAL WISDOM
It's a contractor's job to know his or her tools backward and forward, but some of the most powerful tools a contractor can leverage don't fit in the ol' toolbox. That's because we're talking about the digital tools you can use when planning to bid a job. Here are some of the top tools to improve your chance of successfully landing a project. Take some time to explore these and discover ways that you can save time, and headaches, before, during, and after the bid process.
Need even more help? Here are a few of the most powerful contractor services online to get more customers.
Angi
Turns out, Angi is the largest, lowest-cost provider of leads for contractors on the market. But it's important to know that Angi sells the same lead to multiple contractors, meaning you need to stay on top of bids that surface and be priced right.
Thumbtack
Thumbtack is gaining share on the contractor services market, specifically for lead generation. The success contractors find here is based on the fact that if they build a solid reputation, word gets around quickly.
HomeYou
Reliable and consistent, HomeYou involves a price per lead operation. Like Angi and Thumbtack, the leads are rarely exclusive, but in this business valid leads are everything, right?
We hope this guide has opened your eyes to some best practices for winning bids and growing your business. At Global Industrial, we offer a wide array of tools and supplies to help you get the job done – on time, every time. Learn more about how we can help you build your business the right way by connecting with one of our Global Industrial sales representatives at 888.978.7759 or contacting us here.
The information contained in this article is for informational, educational, and promotional purposes only and is based on information available as of the initial date of publication. It is the reader's responsibility to ensure compliance with all applicable laws, rules, codes and regulations. If there is any question or doubt in regard to any element contained in this article, please consult a licensed professional. Under no circumstances will Global Industrial® be liable for any loss or damage caused by your reliance on this article.