What's Out is in for Hotels: Turning Your Outdoor Space into a destination
Ah! The outdoors-plenty of fresh air and sunshine. What's not to love, right? You wouldn't be alone in your love of the outdoors. In fact, today's design standards continue to include the evolution of outdoor spaces. Recent hotel trend reports identify the integration of nature and outdoor spaces as popular features for 2022 and beyond. As a result of this value-added trend, the hospitality industry is now transforming outdoor spaces as a way to enhance the guest experience, while differentiating their property from the competition.
How It Began
If we take a look at how this trend began, we'd see COVID-19 as the probable culprit. During the pandemic outdoor spaces were generally considered much safer than indoor ones. As a result, guests began enjoying and enhancing their own outdoor spaces, and that desire and expectation carried over to the travel experience.
The Merging of Outdoor and Indoor Space
Today, we continue to see the reduction of boundaries between the walls of guestrooms and outdoor spaces, where public spaces are merging with guest spaces. This desire to experience and connect with nature (even indoors), natural light and indoor/outdoor spaces (such as rooftop bars) are key elements shaping hotel design. For example, event spaces featuring floor-to-ceiling windows offering views and natural light, as well as terraces and patio spaces are architectural designs that guests are using when making booking decisions.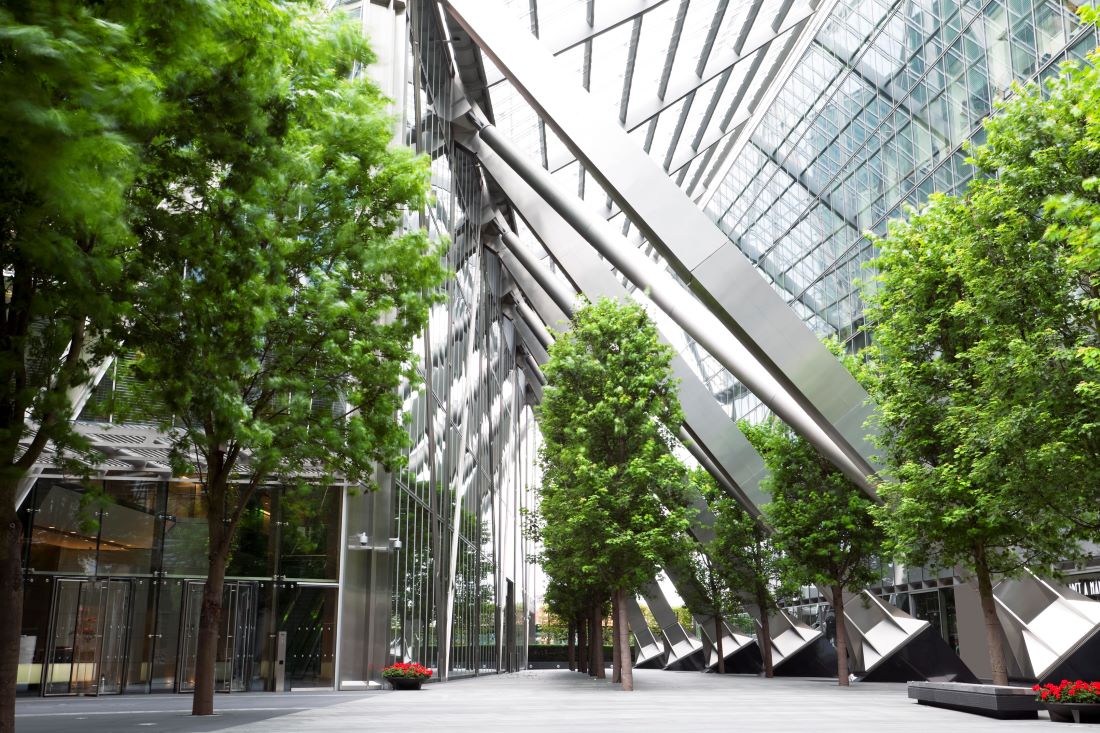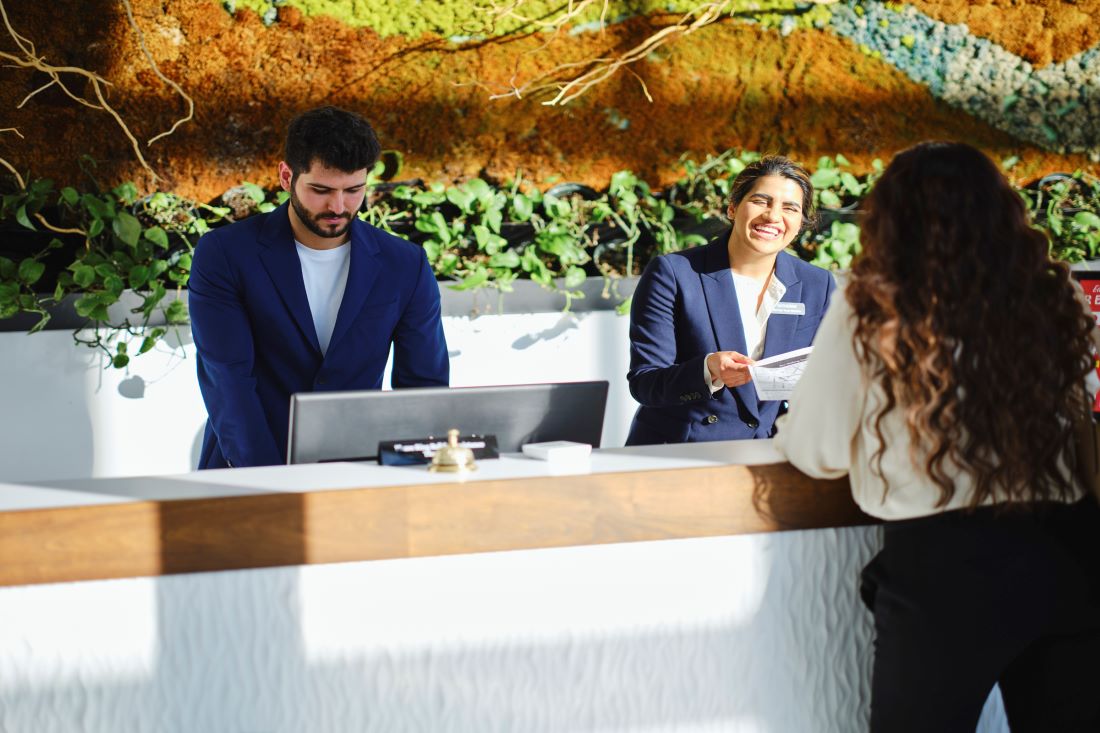 First Impressions
As expected, outdoor space is often the guest's first impression of a hotel, making it an ideal opportunity to set the tone for your property. Regardless of your company's budget, creating feelings of warmth and relaxation, as well as renewed energy and focus can mean the difference between increased bookings or a lack of occupancy. Big budget remodels are not always feasible, especially in choppy economic waters, but outdoor furniture and fixture additions and periodic updates can be effective in achieving your desired renovation goals. For example, something as simple as the addition of a pergola can add value and flexibility to your space.
Creating an Inviting Atmosphere
One often overlooked component of reducing the boundaries between indoor and outdoor spaces involves a guest's auditory senses. By using outdoor speakers you can create a relaxing or inviting space with the right music. The perfect lighting setup can also help set an inspiring mood and create an outdoor destination. By incorporating features such as plants and water features, hotels can offer a more comfortable, inviting atmosphere.
Don't forget about how you address trash and recycling cans in public spaces. Ignore these public spaces essentials and they can become visual distractions detracting from the overall experience you're trying to present to guests.
Extending Seasonal Usage
You might be thinking, what about outdoor spaces in colder climates? While seasonality often affects outdoor spaces and their usage, there are plenty of options you can employ to extend the seasonal operations of these spaces. From outdoor fireplaces to patio heaters to enclosed awnings and event tents, finding ways to add value and flexibility to your property's outdoor space can be crucial for extending a season and year-round success.
Helping You Get the Job Done
Merging your indoor and outdoor space can be a pivotal part of your property's success. That's why ensuring you have the furniture, equipment, and essentials necessary to make that transition is part of our promise. At Global Industrial, we aim to serve you, so you can better serve your guests.
Learn more about how we can help you stay comfortably ahead in the hospitality industry by connecting with one of our Global Industrial sales representatives at 888.978.7759 or contacting us here.
The information contained in this article is for informational, educational, and promotional purposes only and is based on information available as of the initial date of publication. It is the reader's responsibility to ensure compliance with all applicable laws, rules, codes and regulations. If there is any question or doubt in regard to any element contained in this article, please consult a licensed professional. Under no circumstances will Global Industrial® be liable for any loss or damage caused by your reliance on this article.