Your guide to practicing safety in the workplace.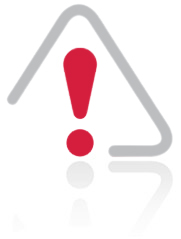 There are over 68,000 fork truck accidents each year.
25% of all industrial accidents occur at the loading dock.
10% of all workers compensation losses are a result of loading dock injuries.
20,000 people per year are seriously injured in loading dock accidents.
Approximately 100 people die every year in loading dock/fork truck accidents.
11% of all medical costs to a company are from loading dock injuries.
If you answer YES to any of the questions below, you will need to make sure you have the right equipment for a safe workplace - and to prevent loading dock and fork lift truck accidents, employee injury, damages to equipment, building and property, production delays, employee compensation, OSHA fines, potential lawsuits and more.
Question
Rule
Solution
Product
Do you load or unload trailers at your facility?

ANSI MH30.1-2000 (1.6): Numerous Product application constraints include Platform Grades, Dynamics, Cycles per Day, Type of Truck/Trailer, Type of Lift Truck, Other than Lift Truck Loading, and more. Consult manufacturer with information specific to your application to select the proper leveler.

Yard Ramps for loading and unloading trucks when no docks exist.

Dock Boards & Dock Plates for lower traffic dock areas.

Edge of Dock Levelers permanently attach to the face of the dock.

Steel Yard Ramp Forklift
Dock Ramps
Do you use wheel chocks as part of your standard operating procedures at the shipping dock?

OSHA 1910.178 (K)(1): Highway truck brakes can be set and wheel chocks placed under the rear wheels preventing trucks from rolling while they are boarded or loaded.

Wheel Chocks are available in a variety of materials.

Signage available to promote use of the chocks to employees.

Rubber Wheel
& Tire Chocks
Do you use trailer stabilizing jacks as part of your standard operating procedures at the shipping dock?

OSHA 1910.178 (m)(7): Fixed jacks may be necessary to support a semi-trailer and prevent upending during the loading or unloading when the trailer is not coupled with a tractor.

Trailer Stabilizing Jacks are available in several styles and capacities to suit your needs.

Trailer Stabilizing
Jack Stands
Is your dock experiencing heat loss?

No specific standards exist. However, an employer has a responsibility to keep the employees comfortable!

Also, a lack of proper insulation results in significantly higher heating and cooling costs.

Dock Seals & Shelters seal the gap between trucks and doors.

Dock Leveler Insulation Blankets and Weather Stripping seal the gap between the dock and the leveler.

Rigid Dock Door Shelters
Other products that can contribute to your employees'
safe working environment: