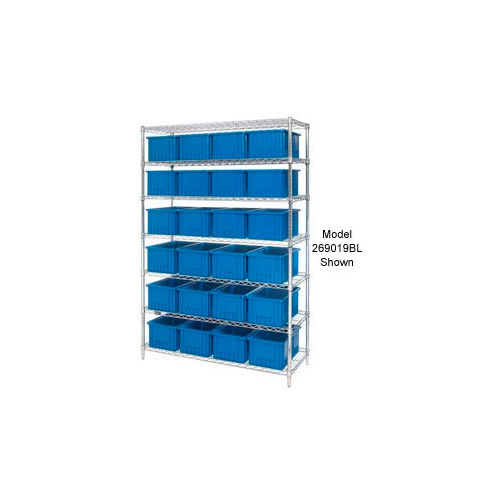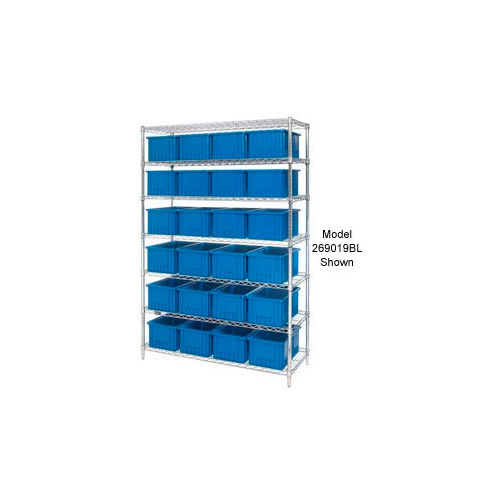 Global Industrial™ Chrome Wire Shelving With 36 3"H Grid Container Blue, 60x24x63
Select Color
CHROME WIRE SHELVING WITH DIVIDABLE GRID CONTAINERS
Chrome Shelving with 36 Grid Containers
Durable chrome wire shelving combined with dividable grid containers are ideal for storing small to large parts. Dividable containers allow multiple configurations within each bin. Heavy duty grid containers are great for storage, assembly, fabrication and distribution applications. Chrome wire shelving offers an attractive finish that's suitable for retail environments. Chrome wire shelves feature truss perimeter for extra strength and reinforcement while allowing light, air and sprinkler penetration. 450 lb. shelf capacity. Open wire design helps reduce dust accumulation. Divider box containers are made of high-density FDA approved polyethylene. Ribbed external sides provide strength and withstand impacts. Divider boxes are injection molded and resist most solvents and chemicals. Add mobility to your Shelving unit with Optional Caster Kits. Easy assembly.