Entire Power Belt Conveyor Shown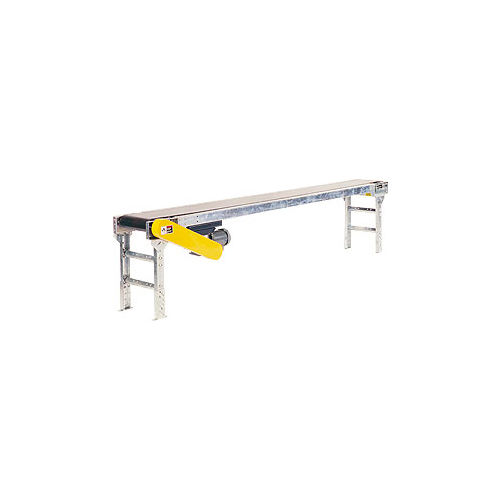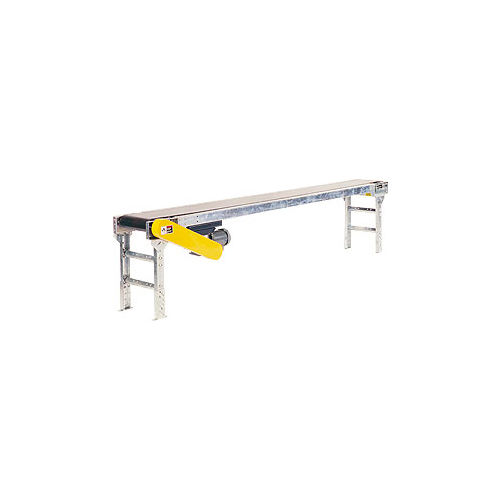 Model #: WB158921
MPN #: 3/4 HP
3/4 Horsepower Upgrade for Omni Metalcraft Belt Conveyor
OPTIONAL 3/4 HP UPGRADE FOR Omni Metalcraft POWER BELT CONVEYOR
Totally enclosed 3/4 HP, 115/230V, 60 Hz single phase motor. Includes 8 ft. power cord and on/off switch for 115V use. Quality features include crowned and fully lagged 4" drive and tail pulleys with 1-3/16" dia. shafts. 60 FPM.
Allows for higher conveyor load capacities than with the standard 1/2 HP motor.
NOTE:
This is a Horsepower upgrade to the standard 1/2 HP Motor. It is not a standalone Motor and must be purchased with a Conveyor that it will be applied to.
12"W Belt = 500 cap. lbs.
20-24"W Belt = 390 cap. lbs.
Load Capacity Lbs. Uniformly Distributed Over Length
Horsepower
12"W Belt
20" - 24"W Belt
1/2 (Standard)
250
160
3/4 (Optional)
500
390
1 (Optional)
740
640
1-1/2 (Optional)
1230
1090
2 (Optional)
1680
1580