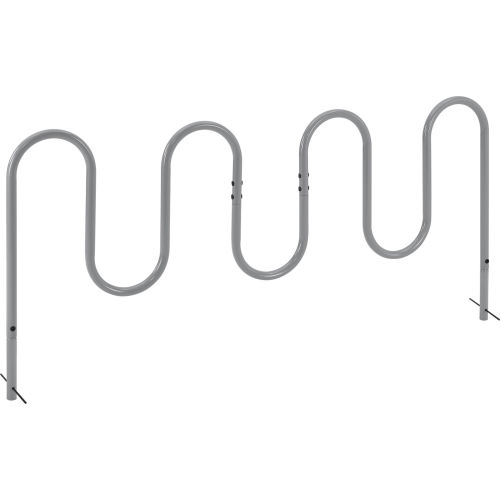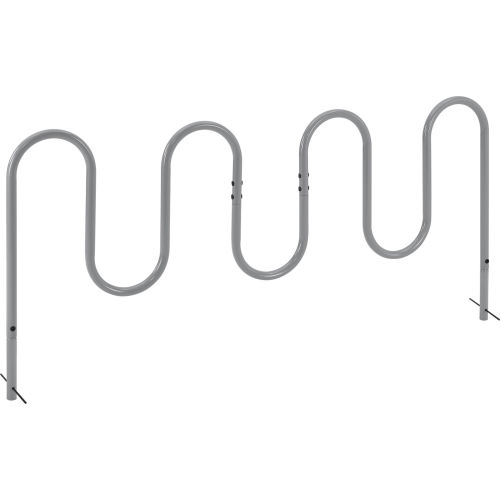 Global Industrial™ Wave Bike Rack, 9-Bike Capacity, Below Ground Mount, Gray
Select Color
✓ Withstands the outdoor elements
✓ Below ground mount
✓ Holds up to 9 bicycles

Upgrade your bicycle storage with the Global Industrial™ Wave Bike Rack. Built to withstand the outdoor elements, this rack is constructed with durable, zinc-rich, powder coated steel. Zinc alloy provides a perfect surface for powder coating and forms an excellent bond, while the zinc plating is corrosion-resistant. The rack has a high-temperature tolerance—up to 120° Fahrenheit—while increasing the metal's life expectancy.