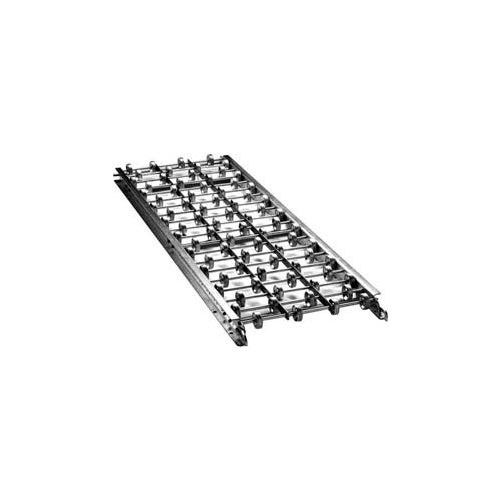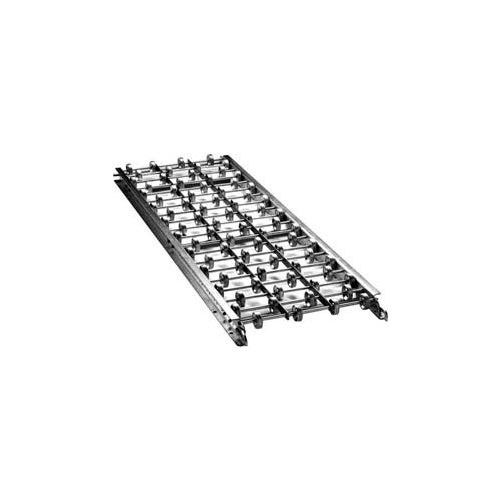 Model #: WBB730115
MPN #: 33937
Ashland 10' Straight Aluminum Skatewheel Conveyor 33937 - 12" OAW - 10 WPF
Gravity skatewheel conveyor will convey lightweight loads that have firm flat conveying surfaces such as cartons, totes, cases etc. Benefits and features of skatewheel conveyor include;
It is lighter weight than roller conveyor making it ideal for quick temporary set-ups.
Includes quick connecting hook and rod couplers.
Skatewheels roll freely making them better suited for conveying lighter packages.
Aluminum conveyors are lighter in weight for easier handling.
Galvanized steel conveyors are heavier and more durable.
1-15/16"Dia., Pre-lubricated aluminum wheels
Construction:
1" x 2-1/2" x 1" frames in 1/8" heat treated aluminum.
Axles are ¼" diameter steel and are on 3" centers; one end is threaded with locking nut.
WPF or Wheel per foot are noted per line item.
Hook and rod couplers are zinc plated.
Skatewheel sections are measured by the OAW or Overall Width.
Capacities:
Wheels are 1-15/16" diameter with ¼" bore and have a 75 Lb capacity.
Aluminum frame capacities (evenly distributed non-impact load):

16 lbs. per foot with supports on 10' centers.
150 lbs. per foot with supports on 5' centers.