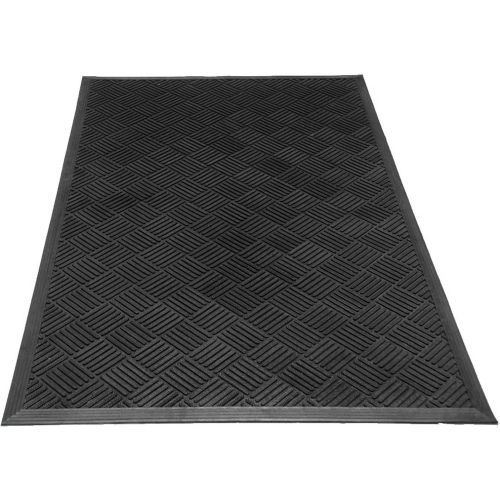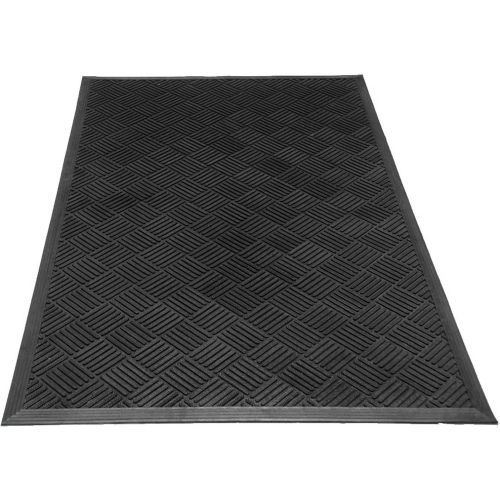 Model #: WBB2812089
MPN #: 03-235-CH
Rubber-Cal "Dura-Scraper Checkered" Commercial Entrance Mat - 3/8" x 3' x 5' - Black Rubber Doormats
was $64.00
Save $13.05 (20%)
Out of stock, expected on or around 04/30/2023
The Ramp-Cleat are 36 wide rubber ramp mats that offer great traction with their corrugations and protrusions running widthwise. This rubber floor mat is available in an assortment of lengths to meet the needs of a variety of applications. The non-slip mats are designed with a surface pattern to help consumers maintain traction regardless of any debris or wetness that may be present. Having textured rubber flooring keeps foot traffic safe while maximizing comfort.
Since the corrugations run widthwise on this anti-slip matting, it is well suited for applications that have an incline, such as ramps, boat docks, and temporary walkways. Installation and removal can be done without difficulty by using a double-sided carpet tape, making these long rubber door mats moveable when needed. The fabric-based finish also adds subsurface traction that keeps the rubber floor mat's bottom surface secure while in use.
This non-slip rubber flooring is made from SBR to help create a completely watertight surface, with moderate chemical resistance. It can be easily cleaned with most common household cleaners, but highly caustic solutions such as bleach are not recommended. The widthwise corrugations are what make this traction rubber work so well in transient locations where there may be heavy foot traffic. Make your floors safe and prevent slips and falls with the added traction, with these no-slip mats!
Features:
For use in areas where inclines are present
SBR Rubber Surface/Backing
3/8" Thick
Protects sub surfaces against heavy weights