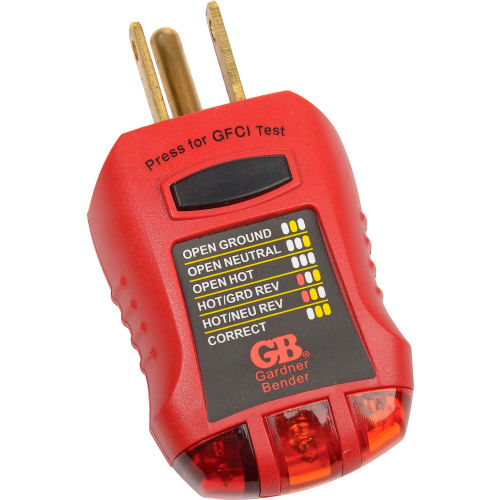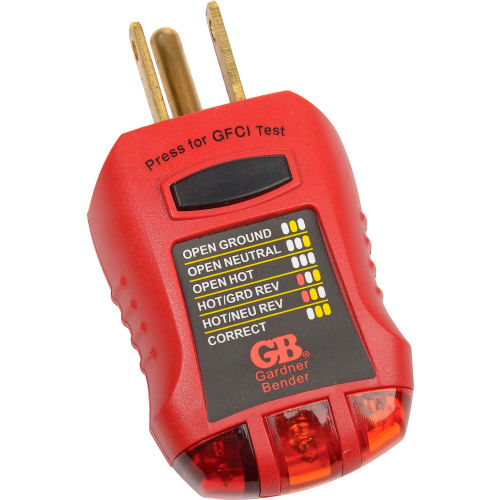 Model #: WBB548121
MPN #: GFI-3501
Gardner Bender GFI-3501 GFCI Outlet Tester, 120 Vac
Gardner Bender GFI-3501 GFCI Outlet Tester, 120 Vac
Tests ground fault receptacles by overloading circuit and tripping GFCI.
Features:
Easy to use. Simply plug tester into any circuit protected by a ground fault recepticle (110 - 125 V AC) and press black button to overload circuit.
Test for seven conditions: ground fault interruption, open ground, open neutral, open hot, hot/ground reverse, hot/neutral reverse, and correct wiring.
Succession of yellow and red lights provides indication of circuit status or specifies wiring errors.
Tester trips GFCI between 6 - 9 mA
Tests: Standard outlets, GFCI outlets, Extension cords.