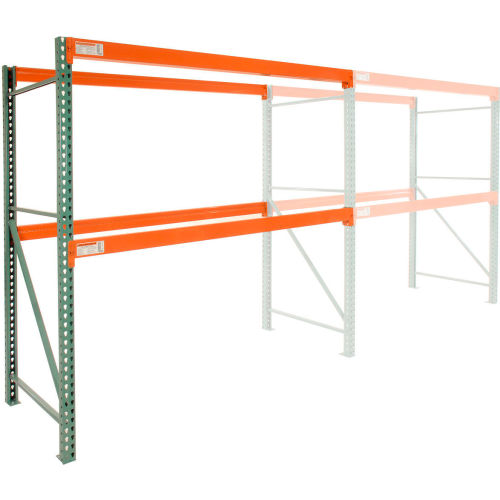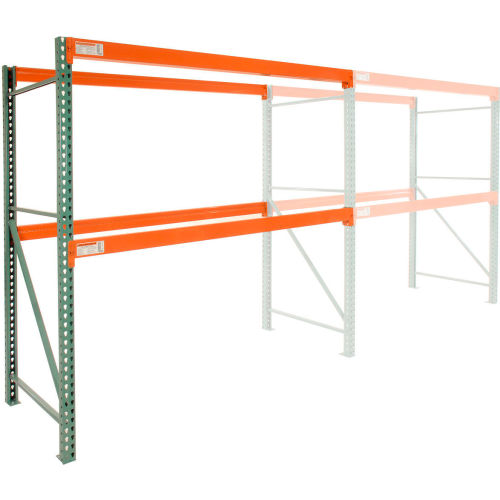 Global Industrial™ Teardrop Pallet Rack Add-On 96"W X 36"D X 96"H
Save more with bulk order discounts
Global Industrial™ TEAR DROP PALLET RACKS
Add-On Unit
Premium quality pallet racks at a low price. Global Industrial™ pallet racks offer quick and easy, tool free assembly for all your pallet storage needs. These pre-configured starter and add-on industrial storage rack systems are made of durable heavy gauge steel for years of service. Add-on unit includes 1 upright frame and 2 pairs of shelf beams. Heavy duty, one-piece 13 gauge steel uprights allow height adjustments at 2" increments for easy beam adjustment. High strength 15 gauge steel beams have a 1-5/8"H step beam design that accommodates cross bars and decking. Beams provide secure connection to upright frame using a positive 6-way locking action; right to left, front to back and up and down. Lock automatically snaps into place and secures beam. Welded braces provide maximum rigidity and stability. 3-1/4" x 4-1/4" x 12 gauge welded base plate anchors upright to floor and distributes weight evenly. Uprights feature a long lasting epoxy finish. The pallet should overhang the frame by 3" front and back. Interchangeable with Teardrop styles of the following manufacturers: Interlake, Kingway, Steel King, USP, Wireway/Husky, Unarco and Speed Rack. Easy assembly.

Capacity based on 36" beam shelf spacing.

Global Industrial™ - Pallet Rack Disclaimer:
If seismic conditions apply, verification of capacities must be confirmed with a seismic engineer. Global Industrial™ is not responsible for engineering, installation and/or application of this material. Global Industrial™ is not responsible for permits. It is the full responsibility of the customer to check the contents and quantities. The (lbs) capacity rating (s) provided are for reference only. These ratings apply to static (non- seismic) conditions only.