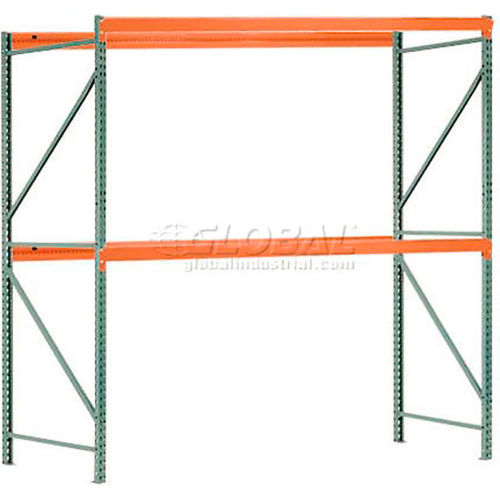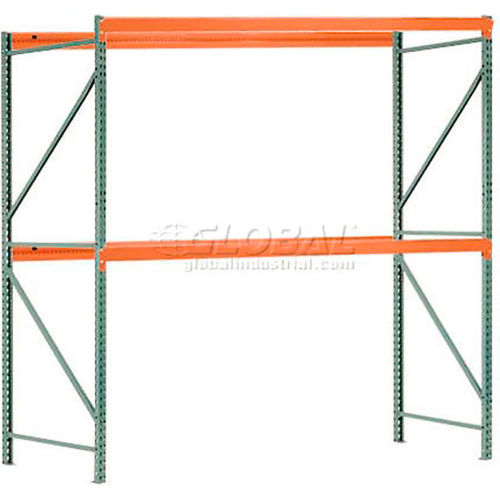 Model #: WB347168N
MPN #: 347168N
Interlake Mecalux Pallet Rack Teardrop Starter, 108"W x 48"D x 144"H
Interlake Mecalux Pallet Rack Tear Drop Starter 108"W x 48"D x 144"H

The Interlake Mecalux welded selective welded pallet rack starter units provides versatility for warehouses that have wide variety of product types. An easy to order and pre-configured starter unit include two upright frames and two beam shelf levels.

Product Features:

Pallet rack upright frames and pallet beams are manufactured from high-strength steel and other quality raw materials.
Tear drop perforations on the face of the upright column allow shelf adjustment at 2" increments. Pallet rack upright frames have a green powder coat finish. A powder coat finish provides an even durable coat on the pallet rack upright frames. Standard, pre-punched footplates offer easy anchoring.
Orange pallet rack beams offer a piston lock frame-to-beam connection seats and locks automatically, and protects against accidental beam displacement.
The piston lock system is damage and tamper proof, preventing disengagement during use. The locking system creates the industry's most secure connection, while maximizing total capacity. The 1-5/8' step within the orange pallet rack beams accommodates wire decking and other accessories.
Extending the length of your pallet rack system is simple by ordering Interlake Mecalux Welded Pallet Rack Add-On units.
Easy and simple assembly.
Interchangeable with Global, Wireway/Husky, Unarco, Steel King, USP, Speed Rack and Invincible.
Capacity based on 36" beam shelf spacing.
Interlake Mecalux welded pallet rack tear drop starter units are Rack Manufacturers Institute, Inc (RMI) certified.