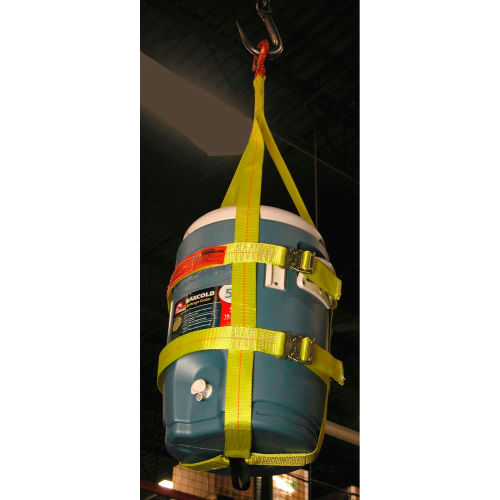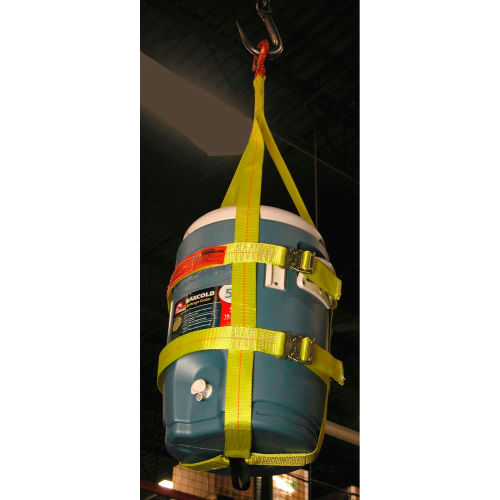 Model #: WB988165
MPN #: CSH10
Lift-All® CSH10 Hook-Top 3, 5 & 10 Gallon Water Cooler Sling 500 Lb. Cap.
Lift-All® HOOK-TOP 3, 5 & 10 GALLON WATER COOLER SLING

Allows Workers to Lift Coolers Safely.

Cooler Sling will adjust to lift 3, 5 or 10 gallon water coolers to elevated work stations safely and securely. 500 lb. capacity sling is made from 2" wide yellow polyester webbing and features 3 lifting legs to hold both the cooler and the lid. Buckles on the 2 belly bands allow for easy rigging and quick connection. An extra loop on the bottom of the sling allows for easy attachment of additional hook-top cooler slings for greater flexibility. Overall height is 44".

Custom sizes also available; please call for more information.