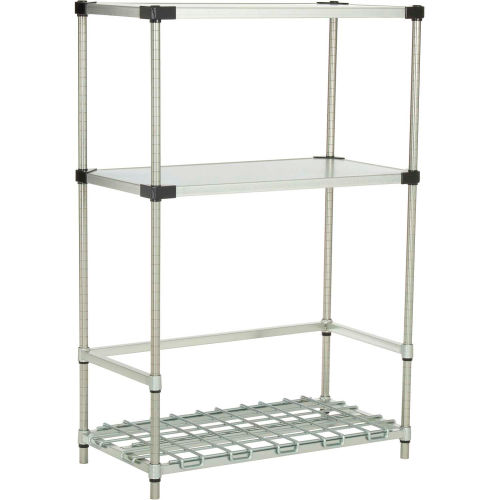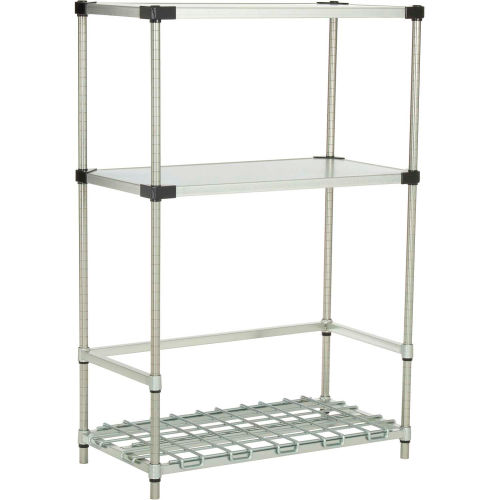 Nexelon® BK18306N 3-Shelf Container/Keg Rack, 30"W x 18"D x 63"H
Container Racks keep Containers and Kegs organized saving time and space. Rack provides strong stable storage without wasted space. Unit features three heavy duty dunnage shelves and two reinforced three-sided steel frames. Top wire shelf allows you to store related accessories within reach.

Dunnage Shelves are Constructed of 1" square steel tubing with removable wire decking. Three-Sided Frames are constructed of 1" square steel tubing. Used when the structural integrity of a shelf is desired without decking.