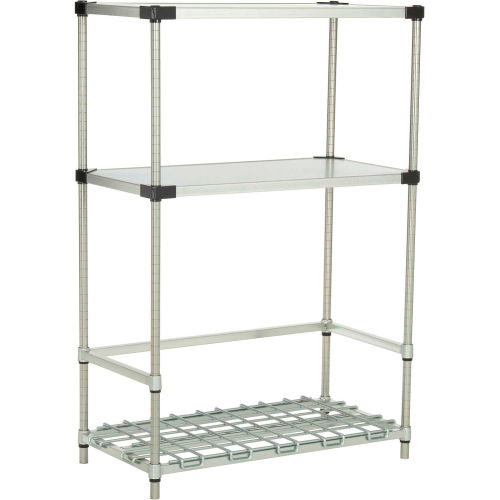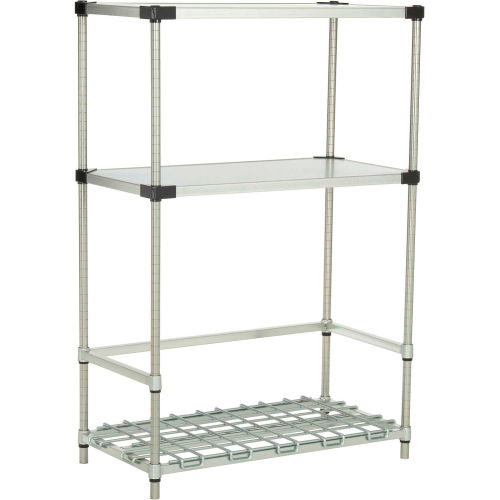 Nexel® Poly-Z-Brite® 3-Shelf Container/Keg Rack w/ 2-Solid Shelves, 36"W x 18"D x 54"H
Container Racks keep Containers and Kegs organized saving time and space. Rack provides strong stable storage without wasted space. Unit features one heavy duty dunnage shelf and two solid galvanized steel shelves with two reinforced three-sided steel frames. Top wire shelf allows you to store related accessories within reach.

Dunnage Shelves are Constructed of 1" square steel tubing with removable wire decking. Three-Sided Frames are constructed of 1" square steel tubing. Used when the structural integrity of a shelf is desired without decking.