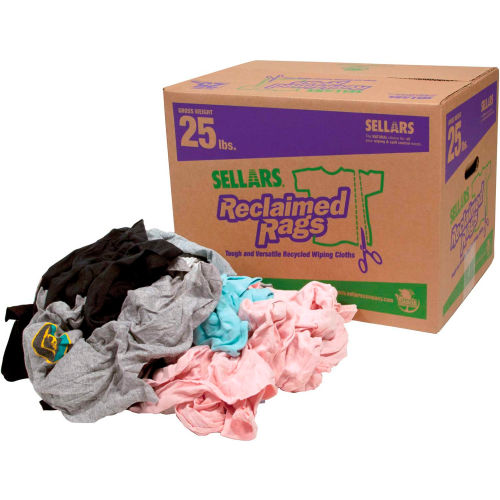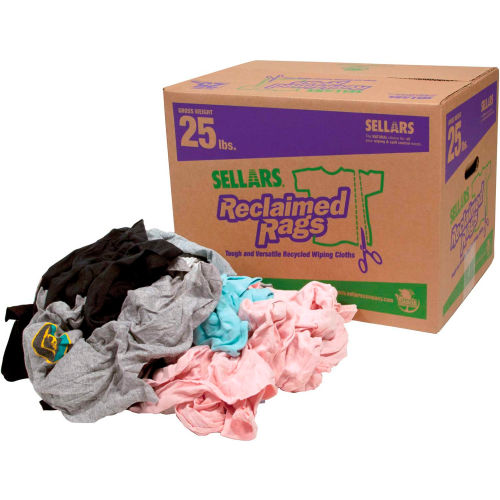 Model #: WBB1541922
MPN #: 99205
Reclaimed Rags - Colored Knit/Polo, 25 Lbs.
Save more with bulk order discounts
25lb box of Reclaimed Colored Polo Rags contain multicolored knit material from t-shirts, polo shirts or similar knit apparel. Colored Rags are cut to wiper size with zippers and buttons removed. Often preferred for wiping applications that include water, grease, oil or paint. Economical solution for general industrial, machine shop and auto applications. All-purpose soft and durable wiping cloth will absorb both water and oil based fluids. Ideal wiping cloth for wiping applications where consistency of material and size of wiper can vary. Ideal for vehicle/fleet maintenance, asphalt road, grease and oil applications, roofing and painting. Reclaimed Colored Knit Rags are typically cut-up and sorted knit material such as t-shirts, polo shirts or similar knit apparel that comes from not-for-profit or charitable organizations. Note: boxes contain rags of varying sizes, type and composition within each fabric family.


AUTO-REORDER from GlobalIndustrial.com ensures you don't run out of essentials to make your life easier.
Eliminate the need for reminders and repetitive orders.
Customize your order frequency, delivery schedule, and quantity with just a few clicks.
Automatic email notifications keep you in the loop before every order.
It's completely FREE and you can cancel anytime from your profile.