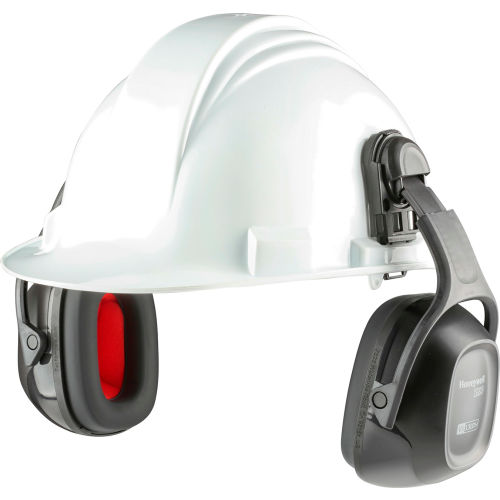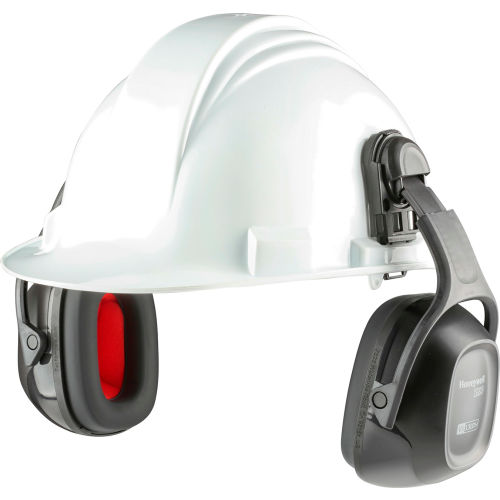 Model #: WBB2282457
MPN #: 1035202-VS
Honeywell VeriShield™ Di-Electric Earmuff, Hard Hat Attachment, NRR 27
was $47.54
Save $10.59 (22%)
Ships in One Business Day
Honeywell VeriShield™ Di-Electric Earmuff, Hard Hat Attachment, NRR 27 dB
Enhanced hearing protection with optimum comfort, makes them solutions they will want to wear.
Durable construction with steel wire framework, non-deforming plastic and ABS molded with internal baffle design for lighter weight. Oil resistant cup surface withstands oily, heavy-work environments and frequent use.
Honeywell's Air Flow Control technology which offer maximum attenuation without increasing the size or the weight of the earmuffs or the pressure on the head. The unique combination of the baseplate chamber and high-tech non-woven layer manage the flow of air inside the earmuff to control how sound reaches the ear. The result is better, more consistent overall attenuation for virtually all industrial noise environments.
Features
Large dimension range: Comfortably fits a wide range of head sizes
Wide cup opening: Ideal for workers with larger ears, or who wear hearing aids. Opening area of the cup increased by 16% over earlier versions.
Dielectric headband: Durable, nondeforming plastic headband, head attachments for electrical environments
Lightweight cushioned headband: Steel-wire construction with padded headband and precision micro adjustments designed for just the right fit around the ear.
Memory foam ear cushions: New unique memory foam that combines denser and softer foam than previous models, for greater comfort and attenuation.
AUTO-REORDER from GlobalIndustrial.com ensures you don't run out of essentials to make your life easier.
Eliminate the need for reminders and repetitive orders.
Customize your order frequency, delivery schedule, and quantity with just a few clicks.
Automatic email notifications keep you in the loop before every order.
It's completely FREE and you can cancel anytime from your profile.