Quote Creation
How do I create a quote?
To create a quote, click on the "Get Quote" button after adding your items to the cart. This functionality is available to a user when the cart subtotal is less than or equal to $5,000. Note: You must be logged in to a business account in order to create a quote. If the total quote value exceeds the max threshold of $5,000, the "Get Quote" button will be grayed out.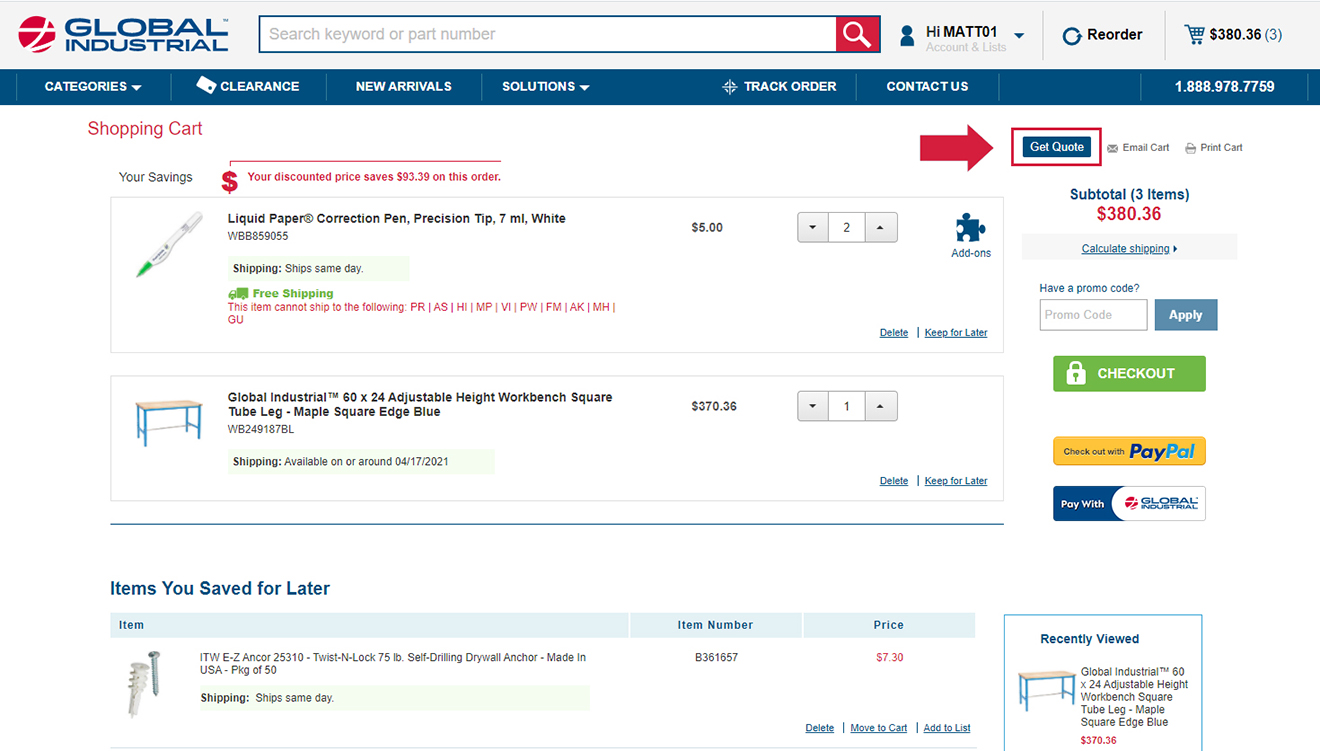 Upon clicking the "Get Quote" button, you will be redirected to the Quote Review page, which will list your quote details. Please be aware that you will not be able to change the quantity of the items on this page. The quote total includes shipping charges and taxes, if applicable, based on the selected shipping address.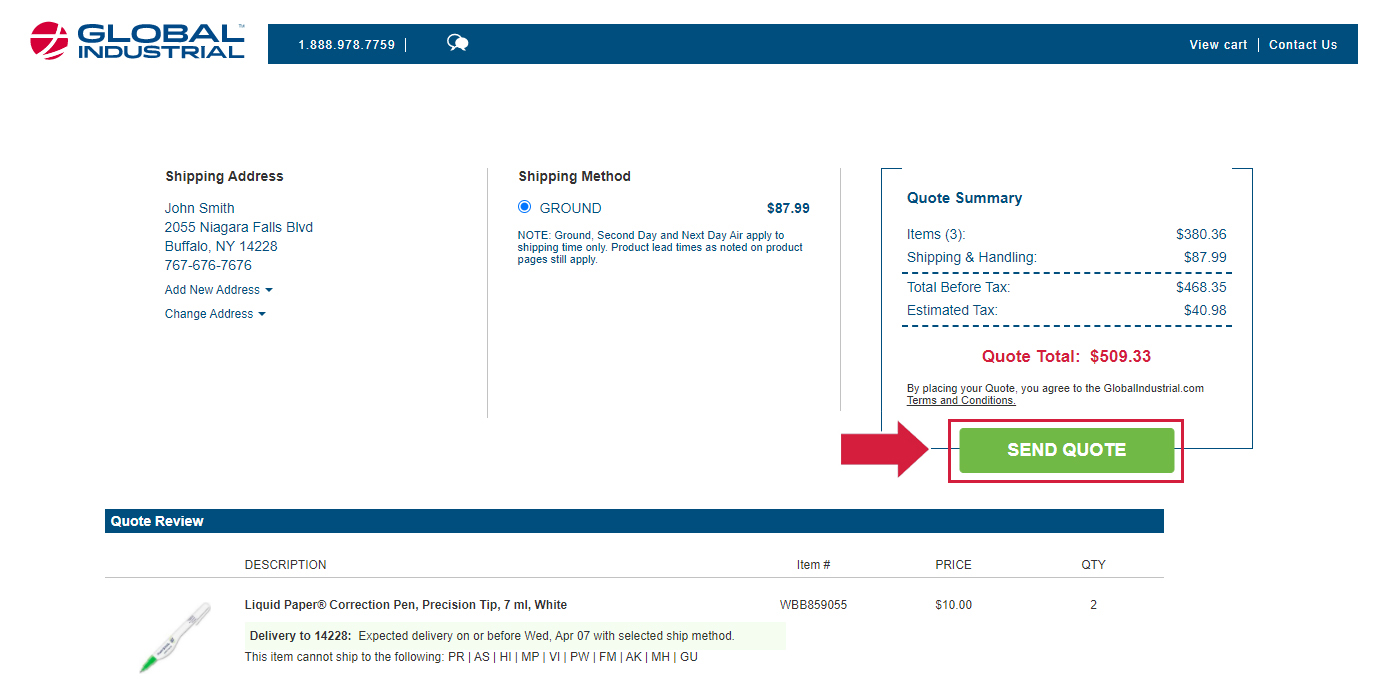 After clicking the "Send Quote" button, a quote number will be generated and displayed on the screen. In addition, a copy of the quote confirmation will be emailed to you. You can send an additional copy of this confirmation to a user of your choice by entering their first and last name, along with their email address, and clicking the "Send" button. You may also print the quote confirmation for your records.