MEET OUR DRIVER AND CREW CHIEF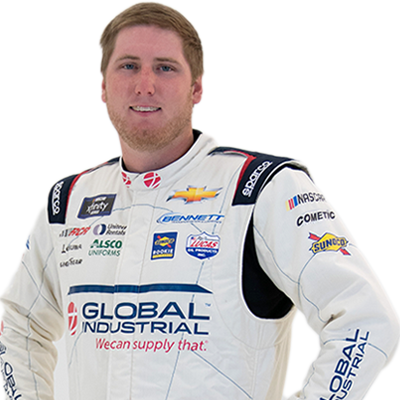 Austin Hill
Driver
Austin Hill started his racing career at the age of six in Quarter Midgets, eventually winning the 2002 Quarter Midget championship. After competing full-time in the 2018 NASCAR Truck Series, he had a breakout season in 2019 when he won four races highlighted by his first-career victory in the season opening race at Daytona International Speedway. In 2020, Hill captured the NASCAR Truck Series regular-season championship title. After spending four seasons competing fulltime in the NASCAR Truck Series, Austin Hill is making his rookie debut in the 2022 NASCAR Xfinity Series season for Richard Childress Racing in the No. 21 Chevrolet Camaro SS.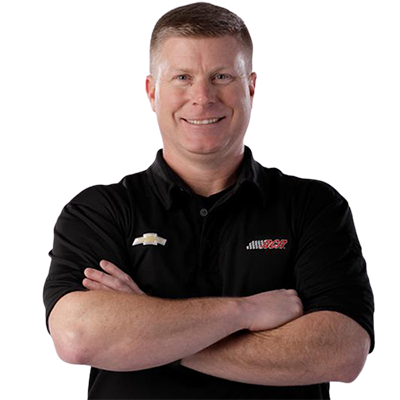 Andy Street
Crew Chief
Andy Street has been with Richard Childress Racing for 19 years. He joined the company after graduating from UNC Charlotte, as a design and test engineer, and later served as team engineer in the NASCAR Cup Series, scoring 10 wins with Kevin Harvick and Clint Bowyer. Throughout the years, his duties have included working in the R&D department as a design engineer specializing in chassis and suspension systems. Street was promoted to Crew Chief in the NASCAR Xfinity Series in 2020, and leads the No. 21 team this year with driver Austin Hill.
HEAR FROM AUSTIN HILL
BURNING QUESTIONS WITH AUSTIN HILL
DOWNLOAD CENTER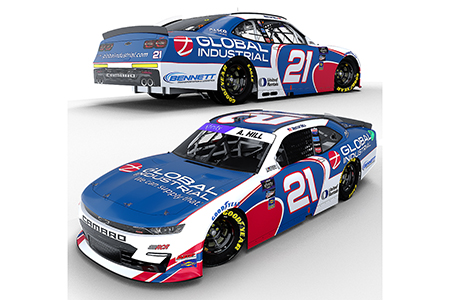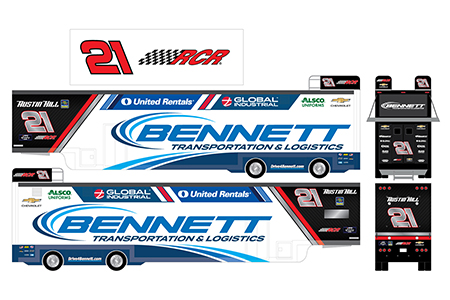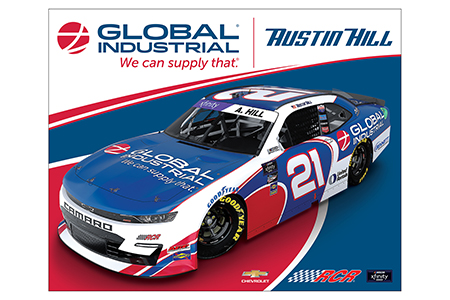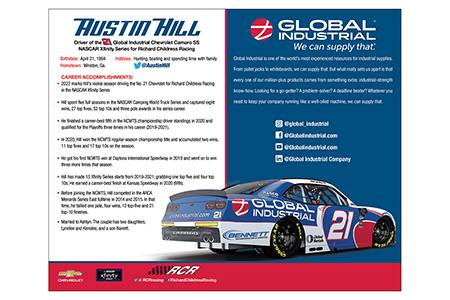 OUR RACING PARTNERS
RACE SCHEDULE
GLOBAL INDUSTRIAL
RACE SCHEDULE
SATURDAY March 26 4:30PM ET
CIRCUIT OF THE AMERICAS Austin, Texas - 48 laps / 158.86 Miles
Catch the race on:

SATURDAY MAY 21 1:30PM ET
TEXAS MOTOR SPEEDWAY Fort Worth, Texas - 167 laps / 250.5 miles
Catch the race on:

SATURDAY JULY 23 5:00PM ET
POCONO RACEWAY Long Pond, Pennsylvania - 90 laps / 225 miles
Catch the race on:

SATURDAY OCT 29 3:00PM ET
MARTINSVILLE SPEEDWAYMartinsville, Virginia - 250 laps / 131.5 miles
Catch the race on:

---
POCONO RACEWAY
---
Whether you're traveling to watch the race in-person or you plan to sit back and watch from home, we've got all the listings right here. This amazing race will take place in Long Pond, Pennsylvania, where we will race around the impressive Pocono Raceway on July 23rd. Be sure to tune in, keep your eyes peeled for car No. 21, and remember to save your best cheers for when we reach the finish line.
PRODUCTS TO DRIVE YOUR BUSINESS FORWARD
Before every racing day, there's a lot that goes on behind-the-scenes. It takes air tools with air-tight reliability, carts that board tools, storage that keeps organization in check, and workbenches that help make it all come together. We've got solutions to support your demands. We can supply that.
❮Top
X
Global Assistant
X
Global Assistant