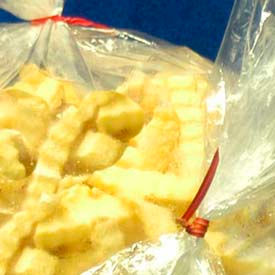 See all 15 items in product family
Plastic Ties Are Used For A Wide Variety Of Quick And Secure Sealing Applications.

Plastic Ties are made of 3/16 inch pliable plastic covered wire for lasting durability and dependability. Twist tie closures provide tight seal for open ended plastic bags. Available colors are Blue, Red and White. Tie lengths are 4, 5, 6, 7 and 8 inches. Package quantity is 10,000.

"
Click for more