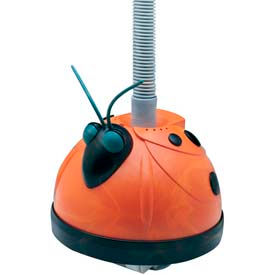 See all 5 items in product family
Above/On-Ground Pool Cleaners Allow Easy Filtering Of Debris From Swimming Pools.

Above/On-Ground Pool Cleaners are available in a variety of styles. Pressure Side Cleaners attach to the return (pressure side) of a pool circulation system and use the water pressure to collect debris. Suction Side Pool Cleaners and Automatic Pool Cleaners attach to a pool's existing filtration system and automatically travel along the bottom of the pool for thorough cleaning. Automatic Pool Cleaners feature the patented SmartDrive programmed steering system. All cleaners include 32' L hose.


Click for more