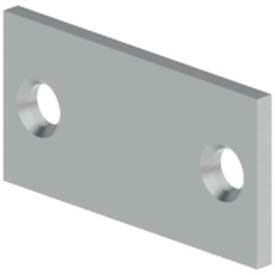 Push, Pull & Filler Plates
Push, Pull and Filler Plates Provide Door Protection in High Traffic Areas Including Schools, Warehouses, Hallways, and more.

These filler plates are made of aluminum, brass, bronze or stainless steel for long lasting durability. Push, pull and filler plates alleviate dents, scratches and other abrasive damage on doors in high traffic environments. Available types include Push Plate, ANSI Strike Cut Out Filler Plate, Cabinet Knob, Cabinet Wire Pull, Cast Door Pull, Conversion Filler Plate, Cylinder Pull, Door Hinge Cut Out Filler Plate, Electric Strike Filler Plate, Filler Plate for Electric Strike, Filler Plate Kit, Finger Pull, Flat Bar Door Pull and more. Available finishes are Aluminum, Antique Brass, Antique Nickel, Black, Brass, Brass Plated, Bright Brass, Bright Chrome, Bright Stainless Steel, Bronze, Brushed Brass, Brushed Chrome, Chrome Plated, Dura Coated, Oil Rubbers Bronze and more. Easily installs to door. Meets ANSI standards.