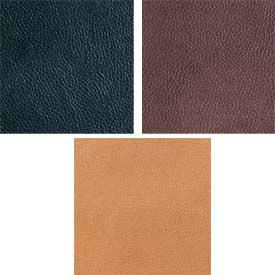 ROPPE Premium Vinyl Leather Tiles
ROPPE Premium Vinyl Leather Tiles Combine The Look Of Expensive Leather With Added Durability And Ease Of Maintenance.

ROPPE Premium Vinyl Leather Tiles are made for long lasting durability and dependability. Environmentally friendly and fully recyclable. Offer a unique subtle leather texture. Contain 50% recycled content, 20% pre-consumer and 30% post-consumer waste, which may contribute to the LEED® Green Building Certification System. UV cured ceramic bead finish resists scratching, wear and indentation. Helps conceal subfloor imperfections and allows for the flush installation with other 1/8 inch products. 18 x 18 inch square 1/8 inch thick tiles are available in Java, Clay, Gunmetal, Ebony, Amber and Auburn colors.