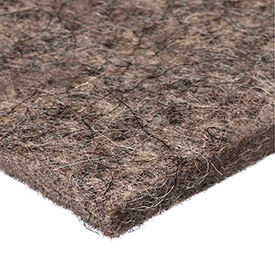 Firm F13 Felt Sheets
Firm F13 Felt Sheets are used for Sound Deadening, Spacing, and Dust Shielding.

Firm F13 Felt Sheets meet Society of Automotive Engineers (SAE) J314 standards and is a soft fabric that retains grease and oil well. The grade F13 is made of minimum 75% wool, which provides better insulating properties and a greater ability to absorb and retain water, oils, and other liquids than felt with lower wool content. Its density helps provide some resistance to abrasion and wear. The sheet is rated for use in temperatures ranging from -80 to +200 degrees F. Backing style is Plain. Widths and lengths are 12" and 36". Thicknesses range from 3/16" to 1/2".